Lifetime Master Gardener
Fred Hoffman
is the host of the "KFBK Garden
Show" on
1530-AM/93.1-FM KFBK
in Sacramento, California each Sunday
morning from 8 a.m. to 10 a.m. Pacfic Time, followed by "Get Growing" on
Talk 650 KSTE
in Sacramento, 10 a.m. to Noon. At noon, it's the
KSTE Farm Hour
.
And, you can listen to all the shows, live, via the
KFBK.com
and
KSTE.com
websites.
Available as podcasts, too!
Previous editions of
"The KFBK Garden Show"
and "
Get Growing"
.
Plus, for news about California agriculture, it's the
KSTE Farm Hour.
New Podcast links for Itunes podcast users:
KFBK Garden Show
Get Growing
KSTE Farm Hour
Southern Sacramento and Northern San Joaquin County gardeners can also
get current gardening information from Fred in his Saturday gardening column
in the Lodi News-Sentinel.; also available at the
Farmer Fred Rant! Blog page
.
UPCOMING GUESTS ON THE "KFBK GARDEN SHOW" & "GET GROWING" ON KSTE
Apr. 15: Juliet Voigtlander, El Dorado Nursery and Garden: "Wise landscaping choices"; 2018 All-Ameica Plant Selection Winners; The latest in unthirsty turf substitutes.
Apr. 22: Ed Laivo: "All About Growing Fruits". Sacramento Rose Society Show and Sale, Saturday, Apr. 28 at the Shepherd Garden and Arts Center, 1-5pm.
A Clue for the Garden Grappler
Visit the Farmer Fred Rant Blog Page for These Garden Tips and More:
Vegetables:

Planting Your First Vegetable Garden? Some Tips

Some Vegetables Require Less Water Than Others

Interactive Vegetable Planting Calendar

Will Those Green Tomatoes Turn Red This Fall?

Before You Plant, Check the Soil Temperature

Starting Tomatoes, Peppers From Seed

More Tips on Starting Tomatoes from Seed

Pepper Seeds Slow to Germinate? Some Tips

Heirloom Vegetables Are Better For You

Crop Rotation Plan for the Home Garden

Crop Rotation for the Garden, Pt. 2

The Hazards of Overfeeding Your Plants

Hand-Pollinating Squash Plants

Fruits:

Avocado Trees for Sacramento? A Guide

Frost/Freeze Protection Ideas for Citrus

Choosing and Planting Bare Root Fruit Trees

Mulch Under a Citrus Tree: Pros and Cons

Bareroot Fruit Tree Shopping? Buyer Beware!

Harvest Fruits By Look and Feel, Not the Calendar

Know Your Fruit Tree Rootstocks

Growing Blueberries in Container

Anatomy of a Professional Fruit Tasting

Why Are the Blackberries Turning White?

Bad Bugs, Diseases, Weeds:

The Green Fruit Beetles Are Back

Battling Sooty Mold & Scale on Citrus

Controlling Fungus Gnats on Houseplants

Leaf Spot Problem? Here's What to Do

Yellowjacket Fun Facts! Control Tips, Too

ETC.

How To Find Garden Answers Online

Garden Shoes...or Gardening Shoes?

The Garden Good Guys:

4 Plants to Attract Pollinators and Beneficials

Plants that Attract Beneficial Insects

Plants to Attract Pollinating Insects

What's Killing the Bees? A New Study Offers Clues

Landscaping, Lawns, Flowers

Getting the Yard Ready for a Rain and Wind Storm

Watering Tips for Drip Irrigation

The Cure for Non-Performing Daffodils

WELO is coming. Start Planning to Save Water Now

Plants Wilting in the Heat? Check Before You Water

Water-Saving Tips For Your Yard

Get Rid of Your Lawn with Soil Solarization

How to Kill Your Lawn in 2 Easy Steps

Droopy Plants on a Hot Day. Water...or Not?

Trees and Shrubs

Holy Jumping Oak Galls, Batman!

Fall & Winter:

Rain Draining Strategies to Save Your Home and Garden

Winter Storms and Tree Troubles

What to Do AFTER a Hard Freeze

What to Do When a Hard Freeze is Forecast

New Year's Resolutions for Gardeners

Persimmons: THE Edible Ornamental of Fall

Innovative Peach Leaf Curl Controls

Frost, Freezes Ahead. Get Your Yard Ready

After a Freeze, What Should a Gardener Do?

Fall-Winter Houseplant Care Tips

Drain the Rain Away from the House & Garden

What to Do in Your Yard AFTER the Storm

Tips for the Fall-Winter Vegetable Garden

Add Color for the Cold, Gray Days of Winter

Winter Storms and Trees: Inspect Them Now!

How to Grow Oak Trees from Acorns

What NOT to do in the Garden in Fall

Dead Foliage Now? Leaf it Alone!

Problem Plants

Have Horses? Avoid These Plants!

Safe Plants for You, But They're Poison to Your Pets
+++++++++++++++++++++++++++++++++++++++++++++++

Garden Data (through April 20, 2018)

Avg. evapotranspiration rate this past week : 1.1" valley; .90-1.0" foothills.

Soil Temperature: 56=60(F) valley. 58(F) low foothills. 50(F) upper foothills.

Click Here for more Information about soil temperature and evapotranspiration rates

++++++++++++++++++++++++++++++++++++++++

Chilling hours/portions (hours at 32-45 degrees-F, necessary for deciduous fruit tree production, Nov.-Feb.)

What is a "Chill Hour", what is a "Chill Portion"?

Chill Portion Requirements for selected fruit and nut varieties

Nov. 1, 2017 - Feb. 28, 2018:

Chill Hours: 762-905 valley; 618-1115 foothills. Chill Portions: 67-75 valley; 72-84 foothills.

Nov. 1, 2016 - Feb. 28, 2017:

Chill Hours: 796-933 valley; 900-1350 foothills. Chill Portions: 65-75 valley; 74-93 foothills.

Nov. 1, 2015-Feb. 29, 2016:

Valley: Chill Hours: 714-896 . Chill Portions: 68-74. Foothills: Chill Hours: 744-1360. Chill Portions: 73-85

Nov. 1, 2014-Feb. 28, 2015:

Valley: 444-805 chill hours; 61-69 chill portions. Foothills: 380-1095 chill hours; 65-85 chill portions

Nov. 1, 2013 - Feb. 28, 2014:

Valley (Sac., SJ, Yolo, Sutter, Solano Cos.): 868-1230 hours Foothills (Amador, El Dorado, Placer Cos.): 567-1129 hours

2012-2013 Chill Season Totals:

VALLEY: 1028-1325 hours; FOOTHILLS: 877-1863 hours

++++++++++++++++++++++++++++++++++++++++++++++++++++

Wondering when is the right time to plant?

The online Farmer Fred Interactive Vegetable Planting Calendar for Northern California is for you! Click on each vegetable for specific planting information.

Also, download the printable planting calendar.

++++++++++++++++++++++++++++++++++++++++++++++++++++

Looking for lists and pictures of plants that don't require much water? Go to:

This is a project undertaken in conjunction with the municipalities and water districts in many California locales. The website has a wealth of local residential photography and plant information to help homeowners improve their garden in a water efficient way.

Sacramento, El Dorado and Placer residents: click on the link - Be Water Smart .

======================================== Find a Green Gardener-certified landscaper near you: http://www.ecolandscape.org/programGG/GreenGardenerRefList.html ++++++++++++++++++++++++++++++++++++++++++++++++

UPCOMING EVENTS

Friday and Saturday April 20th and 21st. 9am to 3pm both days. Butte College Plant Sale Butte College Environmental Horticulture Department is going to have its annual Spring Blowout Plant Sale. All plants will be 30% off, with specially marked items 50% off. There will also be an Early Bird Special, where we take an additional 10% off the entire order between 9am and 10am. Butte College Environmental Horticulture Dept. 3536 Butte Campus Drive Oroville, CA 95965 (530) 895-2515 ===================================== When: Saturday April 21, 2018 10:00 am to 2:00 pm April Workshop - Basics of Pressure Canning Cost: $25 Click here to register Pressure Canning opens the door to more complete food preservation. Vegetables must be preserved with pressure canning. Soups stews broth fish and meats all need pressure canning. This workshop will help expand your knowledge and comfort of pressure canning. You will make and take home some pressure canned products. For more information, visit our website: http://ucanr.edu/sites/NSJMFP/ If you need assistance or accommodations, please contact the UCCE Master Food Preservers of the Northern San Joaquin Valley at 209-953-6100. ============================== When: Saturday, April 21, 2018 6:00 p.m.-8:00 p.m. What: CEMETERY TOUR - Romance & Roses. The Old City Cemetery Committee presents an evening tour of the cemetery's Historic Rose Garden Cost: $20 per ticket. Buy at https://romanceroses.bpt.me/ Where: Sacramento Historic City Cemetery, 1000 Broadway, Sacramento Come walk through pathways covered in roses while you hear tales of love in years gone-by. Costumed docents and actors will tell about how couples met and how they died, and recount legends about roses, the symbol of love. Bring somebody you love, breathe in the perfume of the roses around you, and enjoy a lovely evening in our award-winning Historic Rose Garden in the Sacramento Historic City Cemetery. Tickets are $20 each and can be purchased at https://romanceroses.bpt.me/. No tickets will be sold at the gate. The cemetery is located at 1000 Broadway, Sacramento. There is free street parking on surrounding streets. For more information, call 916-448-0811. ============================ WHEN: Saturday, April 21, 2018, 1:00 p.m. to 2:00 p.m. WHAT: Free Worm Composting Workshop WHERE: Galt-Marian O. Lawrence Library, 1000 Caroline Avenue, Galt 95632 For More Information: UC Cooperative Extension, (916) 875-6913, sacmg.ucanr.edu, facebook.com/sacmg Worm Wranglers from the UCCE Master Gardeners of Sacramento County will teach the basics of worm composting. Learn bin setup, harvesting techniques, and what to feed your worms. ******************* Sat.-Sun. April 21 and 22 Sat: 1-5pm; Sun: 10-3pm The Sacramento Iris Society will be presenting its 68th annual show and sale of many beautiful and different irises at the Shepard Garden and Arts Center at 3330 McKinley Blvd. This free program is an opportunity for the public to view the newest varieties of irises that are available to Sacramento gardeners. Desired potted irises may be purchased at the show. (and even more varieties will be available as rhizomes on July 14 and 15.) Stan Logan, Sales Chairperson, 530-902-3852 =============================== WHEN: Sunday, April 22nd TIME: 2:00 - 4:00 pm YEAR-ROUND KITCHEN GARDENING WHERE: Mary L. Stephens Davis Library, Children's Area Conference Room at 315 E. 14th St., Davis WHAT: This month's seasonal presentation is on planting and caring for fruit trees, thinning stone fruit, harvesting artichokes and vermiculture. DETAILS: UCCE Master Gardeners of Yolo County offer monthly sessions to focus on home gardening of fruits, vegetables and herbs. For more information, contact UC Yolo County Master Gardeners 530-666-8737 ==================== When: Sunday, April 22, 2018 - 1:00 p.m. Sunday, April 29, 2018 - 1:00 p.m. Sunday, May 6, 2018 - 1:00 p.m. What: The Old City Cemetery Committee presents a series of talks and tours on the cemetery's Historic Rose Garden. Where: Sacramento Historic City Cemetery, 1000 Broadway, Sacramento Join Rosarian Anita Clevenger and others to learn everything you always wanted to know about heritage roses. The talks will include a fascinating lecture (topics below) and a lovely Sunday afternoon stroll through the internationally recognized Historic Rose Garden. • April 22: Graceful Tea, China and Noisette roses, favorites of the 19th century • April 29: Repeat-blooming Bourbon and Hybrid Perpetual roses • May 6: Once-blooming European roses (some dating from ancient times) - Albas, Gallicas, Centifolia, Damask, and Moss roses will be featured. Enjoy the beauty of this cemetery garden in full bloom while you learn about roses rarely seen today. The events are free but donations are gratefully accepted and help support rose garden operations. There is free street parking on surrounding streets. For more information, call 916-448-0811. ============================================ Thursday, April 26 7:00 PM Sacramento Perennial Plant Club Chet Blackburn of the California Native Plant Society will present The Night Shift, a talk about the importance of moths to our ecosystem and gardens. The public is welcome. Shepard Garden and Arts Center 3330 McKinley Blvd, Sacramento 95816 916-823-5500 ==================================== WHEN: Thursday, April 26, 2018, 10:15 a.m. to 12:45 p.m. WHAT: Free Ask the Master Gardeners Information Table WHERE: Sacramento Food Bank, 3333 Third Avenue, Sacramento, CA 95817 For More Information: UC Cooperative Extension, (916) 875-6913 or go to sacmg.ucanr.edu or facebook.com/sacmg Finding unique challenges in your garden? Do you want to know what those bugs are in your garden? UCCE Master Gardeners have the answers. Bring samples of your problem plants or insects to the UCCE Master Gardeners Information Table. We will help you find sustainable solutions to your gardening questions. ========================= WHEN: Saturday, April 28th TIME: Two free workshops are given by UCCE Master Gardeners. The first one is 9:30 am. SATURDAY EVENTS AT DAVIS CENTRAL PARK GARDENS WHERE: Central Park Gardens, located at the corner of Third and B Streets, Davis. WHAT: From 9:30-10:30 am the topic is how to adapt an existing irrigation system to create drip irrigation. From 11:00am to Noon the topic is simple methods for removal of lawns with step-by-step instructions. For more information, contact UC Yolo County Master Gardeners 530-666-8737 ==================== WHEN: Saturday, April 28, 2018 10:00 a.m. to 2:00 p.m. WHAT: Free Ask the Master Gardeners Information Table WHERE: Folsom City Lions Park, 403 Stafford Street, Folsom 95630 For More Information: UC Cooperative Extension, (916) 875-6913, sacmg.ucanr.edu, facebook.com/sacmg Finding unique challenges in your garden? Do you want to know what those bugs are in your garden? UCCE Master Gardeners have the answers. Bring samples of your problem plants or insects to the UCCE Master Gardeners Information Table. We will help you find sustainable solutions to your gardening questions. ===================== Saturday, April 28, 10 am-2pm "Ask the Sprinkler Guy" Folsom Lions Park (near the Folsom Library) 403 Stafford St, Folsom The city of Folsom Water Conservation Division will be answering your sprinkler questions and showing off the latest in sprinkler technology. Sacramento Master Gardeners will also be there to answer your garden questions. Free. More information: 916-461-6174 =============== Saturday and Sunday, April 28 and 29, 11am - 4pm Folsom Garden Club's 18th Annual Garden Tour of Folsom 6 beautiful and unique gardens. Master Gardener information tables. Plant sale. Bake Sale. Artists in the gardens. Proceeds benefit college scholarships, grants and community projects. Tickets: $20 Tickets available online at www.folsomgarden.org Ticket also available at American River Ace Hardware, THe Blossom Shop, Bushnell Nursery, Green Acres/Folsom, Raley's-Blue Ravine. More info at www.folsomgarden.org =============== WHEN: Saturday, April 28, 2018, 11:00 a.m. to 12:00 p.m. WHAT: Free Worm Composting Workshop WHERE: Orangevale Library, 8820 Greenback Lane, Suite L, Orangevale 95662 For More Information: UC Cooperative Extension, (916) 875-6913, sacmg.ucanr.edu, facebook.com/sacmg Worm Wranglers from the UCCE Master Gardeners of Sacramento County will teach the basics of worm composting. Learn bin setup, harvesting techniques, and what to feed your worms. ================================== Date: Saturday, April 28, 2018 Topic: Pressure Canning Basics Time: 9:00 am - 12:00 Noon Location: 4145 Branch Center Road, Sacramento The Pressure's On: Pressure Canning Basics UCCE Master Food Preserver Dennis Prendergast provides a basic introduction to safe pressure canning techniques. Learn about canning low-acid foods, such as vegetables, soups and meats. Note: Our 2018 Saturday demonstrations start an hour earlier than previous years to allow a full three hours to cover the basics, demonstrate the process, and allow ample time to answer questions. See you at 9:00! Please check our website for our 2018 demonstration schedule Can't make the demonstrations but have a food preservation or food safety question? We offer several ways to contact us for information. Online at our Ask a Master Food Preserver link on our website at sacmfp.ucanr.edu. Call us at 916.875.6913. We have volunteers staffing our phone helpline Monday-Friday from 9-12 and 1-4. Email us at sacmfp@ucanr.edu. ============================== Saturday, April 28 from 10AM - 1PM. The Calaveras County Master Gardeners' Demonstration Garden will be open on Saturday, April 28 from 10AM - 1PM. Plant sale 10AM -12. The Demonstration Garden is located at the County Government Center, 891 Mountain Ranch Road, San Andreas. April showers bring May flowers or so the saying goes. This month we will discuss the benefits and drawbacks of various irrigation systems and the water requirements of different plants. April is also a good month to install underground systems since the soil is soft and easier to dig. Find answers to your home gardening questions, including plant and pest problems. When the garden is not open, home gardening assistance is offered by Master Gardeners through the help line at: 209-754-2880. The public may leave a message regarding a problem and a Master Gardener will return the call. ======================== Sunday, April 29, from 10:00 a.m. - 2 p.m American Legion Hall located at 12134 Airport Rd in Martell. 2018 UCCE MASTER GARDENERS OF AMADOR COUNTY PLANT SALE Start your spring gardening off right by picking up your favorite tomato or other vegetable varieties which have been propagated and cared for by Master Gardeners. Not sure what to plant? Master Gardeners can make suggestions and recommendations based on what has grown well for them in the area. But it is not just vegetables that you will find at the plant sale. We will have flowering plants as perennial trees and shrubs. Plant list will be posted a week before the sale so go check our website and start planning http://ucanr.edu/sites/Amador_County_MGs/! We accept only cash or check, please. Parking is free and plentiful. Come early for the best selection. All sale proceeds support free classes, programs and activities provided to the community by UCCE Master Gardeners of Amador County. If you have any questions about the plant sale or other gardening issues, call the Master Gardeners at the UC Cooperative Extension office from 10am to noon, Tuesday through Thursday, 209-223-6838 or e-mail, mgamador@ucanr.edu. Web site: http://ucanr.edu/mgamador. =============================== WHEN: Thursday, May 3, 2018, 8:00 a.m. to 12:00 p.m. WHAT: Free Ask the Master Gardeners Information Table-Florin Certified Farmers Market WHERE: 5901 Florin Road, Sacramento 95823 For More Information: UC Cooperative Extension, (916) 875-6913 or go to sacmg.ucanr.edu or facebook.com/sacmg Finding unique challenges in your garden? Do you want to know what those bugs are in your garden? UCCE Master Gardeners have the answers. Bring samples of your problem plants or insects to the UCCE Master Gardeners Information Table. We will help you find sustainable solutions to your gardening questions. ******************* Tuesday, May 8, 2018 10:00 a.m. - 2:00 p.m. ANNUAL PLANT SALE of the Roseville Better Gardens Club Maidu Community Center Walkway 1550 Maidu Drive Roseville, CA 95661 Sale Open to the Public Locally grown plants including succulents & pollinator plants at great prices and fresh flower arrangements, lots of garden items, garden art & books. Proceeds help fund our new scholarship program & educate the community about gardening, conservation and wildlife More info: http://californiagardenclubs.com/content/roseville-better-gardens-club Facebook: Roseville Better Gardens Club ================================= WHEN: Saturday, May 12, 2018, 9:00 a.m.-12:00 p.m. WHAT: Free Open Garden at the Horticulture Center WHERE: Horticulture Center, 11549 Fair Oaks Blvd., Fair Oaks, CA 95628 For More Information: UC Cooperative Extension, (916) 875-6913 or go to sacmg.ucanr.edu or facebook.com/sacmg At 10 a.m., the UCCE Master Gardeners will hold mini-demonstrations on: Thin grape clusters and leaf pulling, create a worm composting tower in raised beds, grow vegetables in straw bales and container gardening. On going through-out the morning: Plant warm season herbs, harvest blueberries and bird netting and water conserving irrigation methods. Bring your garden problem questions to the Ask the Master Gardeners table. Located outside. ======================= WHEN: Sunday, May 13, 2018, 10:00 a.m. to 4:00 p.m. WHAT: Ask the Master Gardeners Information Table at the East Sacramento Garden Tour WHERE: East Sacramento Garden Tour at various locations in East Sacramento COST: Information at http://davidlubingardentour.com For More Information: UC Cooperative Extension, (916) 875-6913 or go to sacmg.ucanr.edu or facebook.com/sacmg Connect with UC research based garden information. The UCCE Master Gardeners will be stationed through-out the gardens to answer your gardening questions. ================================ WHEN: Thursday, May 17, 2018, 8:00 a.m. to 12:00 p.m. WHAT: Free Ask the Master Gardeners Information Table-Florin Certified Farmers Market WHERE: 5901 Florin Road, Sacramento 95823 For More Information: UC Cooperative Extension, (916) 875-6913 or go to sacmg.ucanr.edu or facebook.com/sacmg Finding unique challenges in your garden? Do you want to know what those bugs are in your garden? UCCE Master Gardeners have the answers. Bring samples of your problem plants or insects to the UCCE Master Gardeners Information Table. We will help you find sustainable solutions to your gardening questions. ============================== Thursday May 17, 2018 - Spring Pickling: Asparagus Spring Picking: Start building your stash of pickles with the wonderful fruits and vegetables available at this time of year. Cost: Event is FREE Time/Location: 6:00 pm - 8:00 pm at the Bethell-Delfino Agricultural Building located at 311 Fair Lane, Placerville, CA ============================ Saturday, May 19, 2018 - Dehydrating and Freezing You have planted your summer garden. In anticipation of a bountiful harvest, come learn what to do with all that produce. This class will cover the basics of dehydration and freezing. Time/Location: 9:00 am -12 noon at the Bethell-Delfino Agricultural Building located at 311 Fair Lane, Placerville, CA 95667 ============================= WHEN: Saturday, May 19, 2018, 8:30 am to 12:00 pm WHAT: UCCE Master Gardeners of Sacramento County presents Espalier Training Fruit Trees Workshop WHERE: Fair Oaks Horticulture Center, 11549 Fair Oaks Boulevard, Fair Oaks, CA 95628 COST: $45 per person. Space limited; pre-registration required and must be received by Monday, May 14 Registration information: sacmg.ucanr.edu/Special_Events For More Information: UC Cooperative Extension, (916) 875-6913, sacmg.ucanr.edu, facebook.com/sacmg The ancient Romans had it right; using espalier techniques to increase production and fill narrow spaces. Espalier trees are simple to harvest and an attractive addition to any size yard. Controlling pests is no longer a daunting task. UC Advisors Chuck Ingels, Pam Plemmons and Karey Windbiel-Rojas will teach how our modern landscape is ideal for espalier. UC Master Gardeners will provide trellis construction tips. The class will also cover: Ease of managing trees with an emphasis on summer pruning and avoiding excess shading. How to identify flowering and fruiting wood. The valuable technique of notching to force shoots instead of spurs ======================== WHEN: Saturday, May 19, 2018, 10:00 a.m. to 4:00 p.m. WHAT: Free Ask the Master Gardeners Information Table at the Walk on the Wildside WHERE: Beach Lake Park, Freeport https://www.regionalsan.com/event/walk-wildside For More Information: UC Cooperative Extension, (916) 875-6913 or go to sacmg.ucanr.edu or facebook.com/sacmg Finding unique challenges in your garden? Do you need ideas for attracting beneficial insects, birds and lizards to your gardens? UCCE Master Gardeners have the answers. Bring samples of your problem plants or insects to the UCCE Master Gardeners Information Table at Walk on the Wildside. We will help you find sustainable solutions to your gardening questions. ======================= WHEN: Saturday, May 19, 2018, 11:00 a.m. to 3:00 p.m. WHAT: Ask the Master Gardeners Information Table at the Colonial Heights Garden Tour WHERE: 5420 San Francisco Blvd., Sacramento, CA 95820 COST: Information at: https://www.eventbrite.com For More Information: UC Cooperative Extension, (916) 875-6913 or go to sacmg.ucanr.edu or facebook.com/sacmg Finding unique challenges in your garden? Do you need ideas for attracting beneficial insects, birds and lizards to your gardens? UCCE Master Gardeners have the answers. Bring samples of your problem plants or insects to the UCCE Master Gardeners Information Table. We will help you find sustainable solutions to your gardening questions. =================== WHEN: Saturday, May 19, 11:00 a.m. to 12:00 p.m. WHAT: Free Backyard Composting Workshop WHERE: Robbie Waters Pocket-Greenhaven Library, 7335 Gloria Drive, Sacramento 95831 For More Information: UC Cooperative Extension, (916) 875-6913, sacmg.ucanr.edu, facebook.com/sacmg The UCCE Master Gardeners of Sacramento County will teach how to turn yard waste into "gardener's gold". A class on the basics of composting will include setting up a compost bin, types of compost bins and tips for success. ========================= WHEN: Saturday, May 19, 2018, 8:30 am-12:00 pm WHAT: UCCE Master Gardeners of Sacramento County presents Espalier Training Fruit Trees Workshop WHERE: Fair Oaks Horticulture Center, 11549 Fair Oaks Boulevard, Fair Oaks, CA 95628 COST: $45 per person. Space limited; pre-registration required. Registration information: sacmg.ucanr.edu/Special_Events For More Information: UC Cooperative Extension, (916) 875-6913, sacmg.ucanr.edu, facebook.com/sacmg Espalier, the art of training branches to grow along a support, is ideal for any size yard. UC Advisors and Master Gardeners will teach how to match espalier-training methods with tree varieties and support structures. Plus, learn year-round pruning and pest management strategies. Class takes place among the trees in the outdoor learning center, rain or shine. ======================= WHEN: Saturday, May 26, 2018, 3:00 p.m. to 4:00 p.m. WHAT: Free Worm Composting Workshop WHERE: North Highlands-Antelope Library, 4235 Antelope Road, Antelope 95843 For More Information: UC Cooperative Extension, (916) 875-6913, sacmg.ucanr.edu, facebook.com/sacmg Worm Wranglers from the UCCE Master Gardeners of Sacramento County will teach the basics of worm composting. Learn bin setup, harvesting techniques, and what to feed your worms. ==================== WHEN: Saturday, June 2, 11:00 a.m. to 12:00 p.m. WHAT: Free Backyard Composting Workshop WHERE: Elk Grove Library, 8900 Elk Grove Blvd., Elk Grove 95624 For More Information: UC Cooperative Extension, (916) 875-6913, sacmg.ucanr.edu, facebook.com/sacmg The UCCE Master Gardeners of Sacramento County will teach how to turn yard waste into "gardener's gold". A class on the basics of composting will include setting up a compost bin, types of compost bins and tips for success. ================================= WHEN: Saturday, June 9, 2018, 1:30 p.m. to 2:30 p.m. WHAT: Free Worm Composting Workshop WHERE: Arcade Library, 2443 Marconi Avenue, Sacramento 95821 For More Information: UC Cooperative Extension, (916) 875-6913, sacmg.ucanr.edu, facebook.com/sacmg Worm Wranglers from the UCCE Master Gardeners of Sacramento County will teach the basics of worm composting. Learn bin setup, harvesting techniques, and what to feed your worms. ==================================== June 14- 17, 2018 El Dorado County Fair Join the El Dorado Master Food Preservers for tasting and demonstrations at various times during the Fair. For additional details, check out http://eldoradocountyfair.org/ Location: El Dorado County Fairgrounds, 100 Placerville Dr., Placerville, CA 95667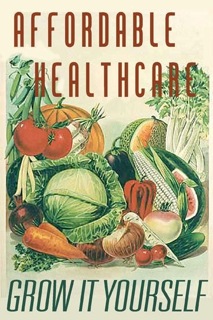 ==============================