Lifetime Master Gardener
Fred Hoffman
is the host of the "KFBK Garden
Show" on
1530-AM/93.1-FM KFBK
in Sacramento, California each Sunday
morning from 8 a.m. to 10 a.m. Pacfic Time, followed by "Get Growing" on
Talk 650 KSTE
in Sacramento, 10 a.m. to Noon. At noon, it's the
KSTE Farm Hour
.
And, you can listen to all the shows, live, via the
KFBK.com
and
KSTE.com
websites.
Available as podcasts, too!
Previous editions of
"The KFBK Garden Show"
and "
Get Growing"
.
Plus, for news about California agriculture, it's the
KSTE Farm Hour.
New Podcast links for Itunes podcast users:
KFBK Garden Show
Get Growing
KSTE Farm Hour
Southern Sacramento and Northern San Joaquin County gardeners can also
get current gardening information from Fred in his Saturday gardening column
in the Lodi News-Sentinel.; also available at the
Farmer Fred Rant! Blog page
.
UPCOMING GUESTS ON THE "KFBK GARDEN SHOW" & "GET GROWING" ON KSTE
May 12: Horticultural Consultant Debbie Flower: "Thwarting Spring Gardening Problems". Warren Roberts - UC Davis Arboretum: "May's Showy Plants". Attracting Swallowtail Butterflies with Dutchman's Pipevine Plant.
May 19: Steve Zien - Living Resources Co. "Spring in the Organic Garden". Julia Oldfield - Big Oak Nursery , Elk Grove: "Thrill, Chill and Spill: Creating Colorful Displays with Annuals"
A Clue for the Garden Grappler
Visit the Farmer Fred Rant Blog Page for These Garden Tips and More:
Vegetables:

Interactive Vegetable Planting Calendar

Planting Your First Vegetable Garden? Some Tips

Growing Tomatoes in Containers

Some Vegetables Require Less Water Than Others

Will Those Green Tomatoes Turn Red This Fall?

Before You Plant, Check the Soil Temperature

Starting Tomatoes, Peppers From Seed

More Tips on Starting Tomatoes from Seed

Pepper Seeds Slow to Germinate? Some Tips

Heirloom Vegetables Are Better For You

Crop Rotation Plan for the Home Garden

Crop Rotation for the Garden, Pt. 2

The Hazards of Overfeeding Your Plants

Hand-Pollinating Squash Plants

Fruits:

Avocado Trees for Sacramento? A Guide

Frost/Freeze Protection Ideas for Citrus

Choosing and Planting Bare Root Fruit Trees

Mulch Under a Citrus Tree: Pros and Cons

Bareroot Fruit Tree Shopping? Buyer Beware!

Harvest Fruits By Look and Feel, Not the Calendar

Know Your Fruit Tree Rootstocks

Growing Blueberries in Container

Anatomy of a Professional Fruit Tasting

Why Are the Blackberries Turning White?

Bad Bugs, Diseases, Weeds:

The Green Fruit Beetles Are Back

Battling Sooty Mold & Scale on Citrus

Controlling Fungus Gnats on Houseplants

Leaf Spot Problem? Here's What to Do

Yellowjacket Fun Facts! Control Tips, Too

ETC.

How To Find Garden Answers Online

Garden Shoes...or Gardening Shoes?

The Garden Good Guys:

4 Plants to Attract Pollinators and Beneficials

Plants that Attract Beneficial Insects

Plants to Attract Pollinating Insects

What's Killing the Bees? A New Study Offers Clues

Landscaping, Lawns, Flowers

100+ Great Roses For California

Getting the Yard Ready for a Rain and Wind Storm

Watering Tips for Drip Irrigation

The Cure for Non-Performing Daffodils

WELO is coming. Start Planning to Save Water Now

Plants Wilting in the Heat? Check Before You Water

Water-Saving Tips For Your Yard

Get Rid of Your Lawn with Soil Solarization

How to Kill Your Lawn in 2 Easy Steps

Droopy Plants on a Hot Day. Water...or Not?

Trees and Shrubs

Holy Jumping Oak Galls, Batman!

Fall & Winter:

Rain Draining Strategies to Save Your Home and Garden

Winter Storms and Tree Troubles

What to Do AFTER a Hard Freeze

What to Do When a Hard Freeze is Forecast

New Year's Resolutions for Gardeners

Persimmons: THE Edible Ornamental of Fall

Innovative Peach Leaf Curl Controls

Frost, Freezes Ahead. Get Your Yard Ready

After a Freeze, What Should a Gardener Do?

Fall-Winter Houseplant Care Tips

Drain the Rain Away from the House & Garden

What to Do in Your Yard AFTER the Storm

Tips for the Fall-Winter Vegetable Garden

Add Color for the Cold, Gray Days of Winter

Winter Storms and Trees: Inspect Them Now!

How to Grow Oak Trees from Acorns

What NOT to do in the Garden in Fall

Dead Foliage Now? Leaf it Alone!

Problem Plants

Have Horses? Avoid These Plants!

Safe Plants for You, But They're Poison to Your Pets
+++++++++++++++++++++++++++++++++++++++++++++++

Garden Data (through May 11, 2019)

Avg. evapotranspiration rate this past week : Valley: 1.3-1.5" ; Foothills: 1.2-1.5"

Soil Temperature: Valley: 62=66 (F). Low foothills: 65 (F). Upper foothills: 56 (F)

Click Here for more Information about soil temperature and evapotranspiration rates

++++++++++++++++++++++++++++++++++++++++

Chilling hours/portions (hours at 32-45 degrees-F, necessary for deciduous fruit tree production, Nov.-Feb.)

What is a "Chill Hour", what is a "Chill Portion"?

Chill Portion Requirements for selected fruit and nut varieties

Nov. 1, 2018-Feb. 28, 2019 (FINAL):

Chill Hours: 752-810 valley; 1218-1253 foothills. Chill Portions: 70-76 valley; 81-84 foothills.

Nov. 1, 2017 - Feb. 28, 2018:

Chill Hours: 762-905 valley; 618-1115 foothills. Chill Portions: 67-75 valley; 72-84 foothills.

Nov. 1, 2016 - Feb. 28, 2017:

Chill Hours: 796-933 valley; 900-1350 foothills. Chill Portions: 65-75 valley; 74-93 foothills.

Nov. 1, 2015-Feb. 29, 2016:

Valley: Chill Hours: 714-896 . Chill Portions: 68-74. Foothills: Chill Hours: 744-1360. Chill Portions: 73-85

Nov. 1, 2014-Feb. 28, 2015:

Valley: 444-805 chill hours; 61-69 chill portions. Foothills: 380-1095 chill hours; 65-85 chill portions

Nov. 1, 2013 - Feb. 28, 2014:

Valley (Sac., SJ, Yolo, Sutter, Solano Cos.): 868-1230 hours Foothills (Amador, El Dorado, Placer Cos.): 567-1129 hours

2012-2013 Chill Season Totals:

VALLEY: 1028-1325 hours; FOOTHILLS: 877-1863 hours

++++++++++++++++++++++++++++++++++++++++++++++++++++

Wondering when is the right time to plant?

The online Farmer Fred Interactive Vegetable Planting Calendar for Northern California is for you! Click on each vegetable for specific planting information.

Also, download the printable planting calendar.

++++++++++++++++++++++++++++++++++++++++++++++++++++

Looking for lists and pictures of plants that don't require much water? Go to:

This is a project undertaken in conjunction with the municipalities and water districts in many California locales. The website has a wealth of local residential photography and plant information to help homeowners improve their garden in a water efficient way.

Sacramento, El Dorado and Placer residents: click on the link - Be Water Smart .

======================================== Find a Green Gardener-certified landscaper near you: http://www.ecolandscape.org/programGG/GreenGardenerRefList.html ++++++++++++++++++++++++++++++++++++++++++++++++

UPCOMING EVENTS

Saturday, May 11th and Sunday, May 12th from 10:00 am to 4:00 pm. The 21st annual East Sac Garden Tour will provide access to fresh garden ideas along with a peek into seven backyards in the Fabulous 40's. It is a perfect family outing for Mother's Day weekend (children 12 years and under attend free). Tickets are available online: www.eastsacgardentour.com. Tickets are also available at participating East Sacramento businesses. You can see the list of businesses on the website. Tickets purchased through May 10th at 12:00 p.m. are $20. Tickets are $25 the weekend of the event (children 12 years and younger are free). This year's special attractions include a display of cars provided by the California Auto Museum, the Sweet Stop, Lemonade Stands and an Artisan Boutique. About the East Sac Garden Tour Twenty-one years ago, David Lubin Elementary teachers saw the need for more educational enrichment at the school. To raise funds, they created the East Sacramento Garden Tour&emdash;an effort that has been a tremendous success for students and the entire school community. The Garden Tour today is a combined effort of the David Lubin Parent Teacher Group, teachers, staff, and community partners. The Garden Tour funds the art and music programs, the After-School Academy and teachers' aides for small group learning. ========================================= Sunday May 12, 10 am to 4 pm. The 34th annual Mother's Day Garden Tour presented by the Placer County Master Gardeners. Placer Master Gardener Joan Goff says this year the seven gardens are spectacular. From the garden that is 100 years old to one featuring rare bonsai, each garden is a gem. The Master Gardeners of Placer County are proud to be able to offer this fabulous tour. Tickets will be on sale at Eisley's Nursery in Auburn, Green Acres in Rocklin & in Roseville for $20 . ==================================== Monday May 13th 10:00 - 11:30 am. Do you want to find out which plants thrive in our San Joaquin Valley? Do you often find yourself going to a nursery and becoming overwhelmed by the plant selections? The University of California Cooperative Extension Master Gardeners of San Joaquin will be giving a free class on the California Natives that thrive in our valley. They will speak about how to select, plant and care for those plants. This class will be hosted by the Lodi Public Library on Monday May 13th 10:00 - 11:30 am. These free Master Gardener classes fill up quickly, so please call early to reserve your seat, 209-953-6100. The Lodi Public Library is located at 201 W. Locust Street. Our speaker, Nadia Zane, will be speaking about the benefits of the California native plants and about the UC Davis Arboretum All-Stars. The All-Star plants have been grown and tested at the Arboretum and have proven to be reliable, easy to grow, have few problems with diseases and pests and don't need a lot of water. To be considered an "All-Star" the plant must be attractive for most of the year. ================================== WHEN: Thursday, May 16, 2019, 8:00 a.m. to 12:00 p.m. WHAT: Free Ask the Master Gardeners Information Table at Florin Certified Farmers Market WHERE: 5901 Florin Road, Sacramento 95823 For More Information: UC Cooperative Extension, (916) 875-6913 or go to sacmg.ucanr.edu or facebook.com/sacmg Finding unique challenges in your garden? Bring samples of your problem plants, mystery pests and questions to the "Ask the Master Gardeners" information table at the Florin Certified Farmers' Market in Sacramento. Get one-on-one advice based on the most recent research-based sustainable practices from Master Gardeners who have decades of gardening experience. For all your gardening questions, including growing fruits vegetables and herbs, ornamentals and trees, composting and water efficient landscaping, UCCE Master Gardeners have the answers. ======================================= WHEN: Thursday, May 16, 2019, 9:00 a.m. to noon. WHAT: Free "Ask the Master Gardeners" Information Table WHERE: Senior Health & Resource Fair, Citrus Heights Community Center, 6300 Fountain Square Dr., Citrus Heights, CA 95621 COST: Free For More Information: UC Cooperative Extension, (916) 875-6913, sacmg.ucanr.edu, facebook.com/sacmg ================================= WHEN: SATURDAY, MAY 18th, 9:30 to 10:30 a.m. WHAT: FREE GARDEN CLASS AT GIBSON MANSION WHERE: Gibson Mansion grounds at 512 Gibson Rd., Woodland. DETAILS: UCCE Yolo County Master Gardener Paula Haley will discuss how to entice bees and hummingbirds to your garden by the use of pollinator plants. After the workshop we will explore part of the grounds and discuss how to determine the best location to create a pollinator planting area. Some parking is available onsite. ============================ WHEN: SATURDAY, MAY 18th, 9:30-10:30 a.m. WHAT: "DAVIS CENTRAL PARK GARDENS WORKSHOP" WHERE: Davis Central Park gardens at the corner of Third and B Street, Davis. DETAILS: Learn how to create a garden to support pollinators, providing water, food and nectar for pollinators such as bees, butterflies and hummingbirds. You can create a native wildlife refuge in your own garden. ============================ Saturday May 18, 2019, 9a-noon Planting for Change Healthy, beautiful, productive gardens need a balance of various natural conditions in order to thrive. As many gardeners have noticed, climate change is already having an impact on our gardening efforts and plans. Higher temperatures and changing rainfall patterns are causing changes in growing seasons and insect life cycles. Even warm weather plants like tomatoes and peppers are harmed by increased temperatures. Considering the connection between successful gardening, air temperature and rainfall, a changing climate will create some new challenges for gardeners. If you are interested in learning methods for managing the changes, join the UCCE Master Gardeners of Amador County for the Public Education class, "Planting for Change" on Saturday, May 18, 2019. Master Gardeners will provide information on various ways to plant and manage your garden and landscape for the future, including how to properly remove and replace your lawn. They will also discuss some of the Amador Master Gardeners' favorite landscape plants and techniques you can use to make your garden more sustainable over time. Handouts will be available. This class is free and open to the public. No reservations are required. Classes are held in the GSA Building at 12200-B Airport Rd. in Jackson from 9 a.m. until Noon. For questions, call the UCCE Master Gardeners of Amador County at the UC Cooperative Extension Office from 10am to noon, Tuesday through Thursday, 209-223-6838 or email mgamador@ucdavis.edu. Website: http://ucanr.edu/mgamador ================================== Saturday, May 18th 10 am - 2 pm $25.00 Strawberry Heaven! Let's make jam! It's strawberry season! Join us and learn how you can preserve strawberries while they are in abundance locally. We will make strawberry jam and process it three different ways. Participants will take home three jars of jam; a freezer jam, a jar processed in a water bath canner and one processed in a steam canner. Cost is $25.00. Register ASAP, seats are limited! Questions, please call 209-953-6100. Classes are held at the Cabral Agricultural Center, 2101 E. Earhart Ave, Stockton, 95206. =============================== WHEN: Saturday, May 18, 10:00 a.m. to 2:00 p.m. WHAT: Free Ask the Master Gardeners Information Table WHERE: May Faire, A. M. Winn Elementary School, 3351 Explorer Drive, Sacramento, 95823 For More Information: UC Cooperative Extension, (916) 875-6913, sacmg.ucanr.edu, facebook.com/sacmg Finding unique challenges in your garden? Do you want to know what those bugs are in your garden? UCCE Master Gardeners have the answers. Bring samples of your problem plants or insects to the UCCE Master Gardeners Information Table at the A. M. Winn School May Faire. We will help you find sustainable solutions to your gardening questions. ===================== WHEN: Saturday, May 18, 10:00 a.m. to 4:00 p.m. WHAT: Free Ask the Master Gardeners Information Table at the Colonial Heights Charming Garden Tour WHERE: Colonial Heights Community Garden, 5420 San Francisco Blvd., Sacramento 95820 COST: Information at https://www.eventbrite.com For More Information: UC Cooperative Extension, (916) 875-6913, sacmg.ucanr.edu, facebook.com/sacmg Questions about gardening, plans, pests and more? UCCE Master Gardeners will be available to advise you with the latest in UC research based information. ========================== Saturday, May 18, 2019 - BBQ Sauces and Dips Get ready for summer! In this class, we will present many ideas and recipes for your summer bbq's while teaching the principles of safe, home food preservation. Cost: Event is FREE Time/Location: 9:00 am - 12 noon at the Bethell-Delfino Agricultural Building located at 311 Fair Lane, Placerville, CA Presented by the Master Food Preservers of El Dorado County ============================= WHEN: Saturday, May 18, 10:00 a.m. to 4:00 p.m. WHAT: Free Ask the Master Gardeners Information Table at the Walk on the Wild Side WHERE: Walk on the Wild Side, Beach Lake Park, 8301 River Road, Sacramento, CA COST: Free. Information at: https://www.regionalsan.com/event/walk-wildside For More Information: UC Cooperative Extension, (916) 875-6913, sacmg.ucanr.edu, facebook.com/sacmg Questions about gardening, plans, pests and more? UCCE Master Gardeners will be available to advise you with the latest in UC research based information. ========================== Saturday May 18th 10 am - 2 pm Strawberry Heaven! Let's make jam! Presented by the Master Food Preservers of San Joaquin Co. It's strawberry season! Join us and learn how you can preserve strawberries while they are in abundance locally. We will make strawberry jam and process it three different ways. Participants will take home three jars of jam; a freezer jam, a jar processed in a water bath canner and one processed in a steam canner. Cost is $25.00. Register ASAP, seats are limited! Questions, please call 209-953-6100. Classes are held at the Cabral Agricultural Center, 2101 E. Earhart Ave, Stockton, 95206. =============== Saturday May 18 from 10 am to 2 pm Emigh Hardware, 3555 El Camino Ave, Sacramento, CA 95821 Steve Zien, Sacramento's Organic Advocate, will be staffing an educational table as an IPM Advocate for Our Water Our World. Steve will be answering gardeners questions and helping them solve their growing and pest management issues using organic and least-toxic methods using the products that are available from Emigh Hardware. For example, weeds are a big issue and Steve will explain how Emigh's flame weeders can be safely used to control these pests. Due to a pending retirement, This will be one of your final opportunities to see Steve at work, so don't miss it. ============================= Saturday, May 18th at 2 pm Presentation: The little known history of the Solano County Fruit growers Noted fruit expert Ed Laivo will talk on the little known history of the Solano County Fruit growers from the 1850's to the early 1900's and their tremendous impact on what we grow in our backyards today. Location: Vacaville Museum, 213 Buck Ave, Vacaville CA. for more information call 707-447-4513 or visit vacavillemuseum.org =========================== Thursday, May 23, 2019 7:00 pm Sacramento Perennial Plant Club Shepard Garden and Arts Center 3330 McKinley Blvd., Sacramento May speaker: Jan Goering Designing with Wood and Branches Jan Goering, National Garden Club Student Judge, will present refreshing ways to create beauty in a vase, which includes flowers but does not rely upon them exclusively. Sacramentoperennialplantclub.org ============= Thursday, May 23, 2019 - Herbs Salts and Dried Herbs Enjoy homegrown summer flavor all year by learning how to dry your own herbs! Learn various methods and helpful tips for how to dry fresh herbs. Discover how to mix fresh/dried herbs with salt to make your own flavored salts like garlic salt or a savory rosemary salt. Cost: Event is FREE. Time/Location: 6:00 pm - 8:00 pm at the Bethell-Delfino Agricultural Building located at 311 Fair Lane, Placerville, CA Presented by the Master Food Preservers of El Dorado County ============================== WHEN: Saturday May 25, and Sunday May 26, 2019, 10:00 a.m. to 2:00 p.m. WHAT: Free Ask the Master Gardeners Information Table at the Secret Garden Nursery Succulent Extravaganza WHERE: Secret Garden Nursery, 8450 West Stockton Blvd., Elk Grove, CA 95758 For More Information: UC Cooperative Extension, (916) 875-6913 or go to sacmg.ucanr.edu or facebook.com/sacmg Finding unique challenges in your garden? Bring samples of your problem plants, mystery pests and questions to the "Ask the Master Gardeners" information table at the Secret Garden Nursery Succulent Extravaganza in Elk Grove. Get one-on-one advice based on the most recent research-based sustainable practices from Master Gardeners who have decades of gardening experience. For all your gardening questions, including growing fruits vegetables and herbs, ornamentals and trees, composting and water efficient landscaping, UCCE Master Gardeners have the answers. ========================== WHEN: SUNDAY, MAY 26th, 2:00 to 4:00 p.m. WHAT: "GARDENING FORUM" WHERE: Mary L. Stephens Library, in conference room, at 315 E. 14th Street, Davis. DETAILS: This is a free monthly event. Come learn about planning spring garden projects, maintenance to keep your landscape thriving, irrigation, mulching and what to plant now. Bring questions to discuss. ============================ WHEN: SUNDAY, MAY 26th, 2:00 to 4:00 p.m. WHAT: "YEAR-ROUND KITCHEN GARDENING PROGRAM" WHERE: Mary L. Stephens Library in the Children's Area Conference Room, at 315 E. 14th Street, Davis DETAILS: UCCE Yolo County Master Gardeners will discuss how to stock your kitchen with home grown fruit, vegetables and more! This class covers spring planting and care of edible flowers, fruit trees, herbs and vegetables. ============================== Saturday, June 1, 2019, 9:30 am - 11:30 am Rose Care The UC Master Gardeners of Napa County invite the community to join them for a public gardening workshop, "Rose Care." This workshop will be held at the UCCE Meeting Room, 1710 Soscol Avenue, Napa. Roses will grow without any care, but they will thrive and look their best with a little TLC. Our Master Gardener rose team will answer your questions regarding rose care at this popular forum. We will also show you how to propagate your favorite varieties. By June, the first spring blooms have faded, and many plants are beginning to show evidence of stress. Look for black spot, rust, mildew and possible aphid infestation. Research-based help will be provided at this workshop to solve all these problems. There is a charge of $5 per person for this workshop. Registration is preferred, seating is limited. Fees are non-refundable and non-transferable unless the workshop is canceled. Register online at http://ucanr.edu/2019rosecare. For additional information, please call (707) 253-4221. Upvalley and American Canyon residents can call toll-free at (877) 279-3065. ========================= Sat. June 1st, 8 am to noon Trash N Treasure in the parking lot of the Rancho Murieta Community Church, 14670 Cantova Way, Rancho Murieta. The River Valley Garden Club is hosting a plant sale that will include a community yard sale, also known as Trash N Treasure, to raise funds for their grants and scholarship programs. ============================== WHEN: Saturday, June 1, 10:00 a.m. to noon WHAT: UCCE Master Gardeners of Sacramento County present a Hypertufa Planter Workshop WHERE: Fair Oaks Horticulture Center, 11549 Fair Oaks Blvd., Fair Oaks, CA 95628 COST: $40 per person. Space is limited; Pre-registration is required. Registration and additional information: sacmg.ucanr.edu/Special_Events For More Information: UC Cooperative Extension, (916) 875-6913 or go to sacmg.ucanr.edu or facebook.com/sacmg In this hands-on workshop taught by Sacramento County Master Gardeners, you will make a lightweight planter that looks like rustic natural stone with the hypertufa technique. These versatile containers are perfect for planting succulents, cactus, herbs or cascading flowers. Technical discussion will include recommendations on types of potting soils and planting tips. You will take home the 12" planter that you make in the class. This adult class is held outside under the trees at the Horticulture Center. All the supplies you need are provided; just bring your apron! ================================= WHEN: Thursday, June 6, 2019, 8:00 a.m. to 12:00 p.m. WHAT: Free Ask the Master Gardeners Information Table at Florin Certified Farmers' Market WHERE: 5901 Florin Road, Sacramento 95823 For More Information: UC Cooperative Extension, (916) 875-6913 or go to sacmg.ucanr.edu or facebook.com/sacmg Finding unique challenges in your garden? Bring samples of your problem plants, mystery pests and questions to the "Ask the Master Gardeners" information table at the Florin Certified Farmers' Market in Sacramento. Get one-on-one advice based on the most recent research-based sustainable practices from Master Gardeners who have decades of gardening experience. For all your gardening questions, including growing fruits vegetables and herbs, ornamentals and trees, composting and water efficient landscaping, UCCE Master Gardeners have the answers. ============================== Wednesday, June 12 - Sunday, June 16 - El Dorado County Fair Join us for tasting and demonstrations at various times during the Fair. For additional details, check out http://eldoradocountyfair.org/. You can find us in Marshall Building. Location: El Dorado County Fairgrounds, 100 Placerville Dr., Placerville, CA 95667 Presented by the Master Food Preservers of El Dorado County ============================ WHEN: Saturday, June 15, 2019, 9:00 a.m. - noon WHAT: Open Garden at the Horticulture Center WHERE: Horticulture Center, 11549 Fair Oaks Blvd., Fair Oaks, CA 95628 For More Information: UC Cooperative Extension, (916) 875-6913 or go to sacmg.ucanr.edu or facebook.com/sacmg Open Garden days are informal events with Master Gardeners available in all areas of the garden. It's a great opportunity to peruse the garden at your own pace and ask lots of questions. Starting at 10:00 a.m. UCCE Master Gardeners will hold mini-demonstrations on: Growing sunflowers and succulents at the Water Efficient Landscape Garden. Walking tour on harvesting herbs, gathering seeds, drying herbs and more at the Herb Project Area. A non-chemical method for controlling soil born pests via Soil Solarization at the Vegetable Project Area. On-going Demonstrations at the various project areas: Water Efficient Landscape Garden: The many benefits of mulch. Orchard: Fruit thinning and summer pruning. Berries: Blueberry tasting. Vegetables: Pest management based on the most recent research-based sustainable practices. Vineyard: Canopy management, shoot, leaf and cluster thinning and how to spray for powdery mildew. Compost: Turning, sifting, and building the pile for good, healthy compost. Located outside &endash; rain or shine. ============================== WHEN: Thursday, June 20, 2019, 8:00 a.m. to 12:00 p.m. WHAT: Free Ask the Master Gardeners Information Table at Florin Certified Farmers Market WHERE: 5901 Florin Road, Sacramento 95823 For More Information: UC Cooperative Extension, (916) 875-6913 or go to sacmg.ucanr.edu or facebook.com/sacmg Finding unique challenges in your garden? Bring samples of your problem plants, mystery pests and questions to the "Ask the Master Gardeners" information table at the Florin Certified Farmers' Market in Sacramento. Get one-on-one advice based on the most recent research-based sustainable practices from Master Gardeners who have decades of gardening experience. For all your gardening questions, including growing fruits vegetables and herbs, ornamentals and trees, composting and water efficient landscaping, UCCE Master Gardeners have the answers. ===================================== WHEN: Saturday, June 22, 2019, 5:00 p.m. - 8:00 p.m. WHAT: Free "Ask the Master Gardeners" Information Table WHERE: 1st Annual Harambe Festival, Meadowview Park, 7760 24th St., Sacramento, CA 95832 It's summer! So what's "bugging" you? Bring samples of your problem plants, mystery pests and questions to the "Ask the Master Gardeners" information table. Our experienced Master Gardeners can diagnose the mysteries of your garden and advise you on how to manage those bugs, pests, plant diseases and weeds with science-based environmentally sound solutions. Get one-on-one advice based on the most recent research-based sustainable practices. For all your gardening questions, including growing fruits, vegetables and herbs, ornamentals and trees, composting and water efficient landscaping, UCCE Master Gardeners have the answers. For More Information: https://www.cityofsacramento.org UC Cooperative Extension, (916) 875-6913 or go to sacmg.ucanr.edu or facebook.com/sacmg ===================================== WHEN: Friday, June 28, 2019, 10:00 a.m. to 11:00 a.m. WHAT: Free "Backyard Composting 101" WHERE: Courtland, at the Nonie Wetzel Library, 170 Primasing Ave., Courtland, CA 95615 For More Information: UC Cooperative Extension, (916) 875-6913 or go to sacmg.ucanr.edu or facebook.com/sacmg The UCCE Master Gardeners of Sacramento County will teach how to turn yard waste such as leaves and clippings and discarded vegetables and fruit from the kitchen into "garden gold" aka compost. This class on the basics of composting will include how to set up a compost bin, types of compost bins, where to place your bin and more tips for success. ======================================= Saturday, June 29, 2019 - Sweet Treats- Jams & Jellies Remember those yummy jams or jellies your mom or grandma use to make? Come and join us to learn how to make them safely using tested recipes and learn about the different types of pectin that is available today. We'll also go over the different methods including how to reprocess jams and jellies that don't jell. As part of the class, we will make a jam, and we'll have tasters available at the end that have been made using different methods and pectins. Cost: Event is FREE Time/Location: 9:00 am - 12 noon at the Bethell-Delfino Agricultural Building located at 311 Fair Lane, Placerville, CA Presented by the Master Food Preservers of El Dorado County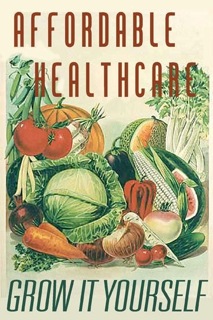 ==============================