Lifetime Master Gardener
Fred Hoffman
is the host of the "KFBK Garden
Show" on
1530-AM/93.1-FM KFBK
in Sacramento, California each Sunday
morning from 8 a.m. to 10 a.m. Pacfic Time, followed by "Get Growing" on
Talk 650 KSTE
in Sacramento, 10 a.m. to Noon. At noon, it's the
KSTE Farm Hour
.
And, you can listen to all the shows, live, via the
KFBK.com
and
KSTE.com
websites.
Available as podcasts, too!
Previous editions of
"The KFBK Garden Show"
and "
Get Growing"
.
Plus, for news about California agriculture, it's the
KSTE Farm Hour.
New Podcast links for Itunes podcast users:
KFBK Garden Show
Get Growing
KSTE Farm Hour
Southern Sacramento and Northern San Joaquin County gardeners can also
get current gardening information from Fred in his Saturday gardening column
in the Lodi News-Sentinel.; also available at the
Farmer Fred Rant! Blog page
.
UPCOMING GUESTS ON THE "KFBK GARDEN SHOW" & "GET GROWING" ON KSTE
June 10: Quentyn Young, Manager - Fair Oaks Blvd Nursery: "Growing Hot Peppers", unusual edible vegetables you can grow now'. Preview of the June 16 Fair Oaks Horticulture Center Open Garden.
June 17: Horticultural Consultant Debbie Flower answers your toughest garden questions, including "Why are tomatoes, peppers and squash failing to set fruit?"
A Clue for the Garden Grappler
Visit the Farmer Fred Rant Blog Page for These Garden Tips and More:
Vegetables:

Planting Your First Vegetable Garden? Some Tips

Some Vegetables Require Less Water Than Others

Interactive Vegetable Planting Calendar

Will Those Green Tomatoes Turn Red This Fall?

Before You Plant, Check the Soil Temperature

Starting Tomatoes, Peppers From Seed

More Tips on Starting Tomatoes from Seed

Pepper Seeds Slow to Germinate? Some Tips

Heirloom Vegetables Are Better For You

Crop Rotation Plan for the Home Garden

Crop Rotation for the Garden, Pt. 2

The Hazards of Overfeeding Your Plants

Hand-Pollinating Squash Plants

Fruits:

Avocado Trees for Sacramento? A Guide

Frost/Freeze Protection Ideas for Citrus

Choosing and Planting Bare Root Fruit Trees

Mulch Under a Citrus Tree: Pros and Cons

Bareroot Fruit Tree Shopping? Buyer Beware!

Harvest Fruits By Look and Feel, Not the Calendar

Know Your Fruit Tree Rootstocks

Growing Blueberries in Container

Anatomy of a Professional Fruit Tasting

Why Are the Blackberries Turning White?

Bad Bugs, Diseases, Weeds:

The Green Fruit Beetles Are Back

Battling Sooty Mold & Scale on Citrus

Controlling Fungus Gnats on Houseplants

Leaf Spot Problem? Here's What to Do

Yellowjacket Fun Facts! Control Tips, Too

ETC.

How To Find Garden Answers Online

Garden Shoes...or Gardening Shoes?

The Garden Good Guys:

4 Plants to Attract Pollinators and Beneficials

Plants that Attract Beneficial Insects

Plants to Attract Pollinating Insects

What's Killing the Bees? A New Study Offers Clues

Landscaping, Lawns, Flowers

Getting the Yard Ready for a Rain and Wind Storm

Watering Tips for Drip Irrigation

The Cure for Non-Performing Daffodils

WELO is coming. Start Planning to Save Water Now

Plants Wilting in the Heat? Check Before You Water

Water-Saving Tips For Your Yard

Get Rid of Your Lawn with Soil Solarization

How to Kill Your Lawn in 2 Easy Steps

Droopy Plants on a Hot Day. Water...or Not?

Trees and Shrubs

Holy Jumping Oak Galls, Batman!

Fall & Winter:

Rain Draining Strategies to Save Your Home and Garden

Winter Storms and Tree Troubles

What to Do AFTER a Hard Freeze

What to Do When a Hard Freeze is Forecast

New Year's Resolutions for Gardeners

Persimmons: THE Edible Ornamental of Fall

Innovative Peach Leaf Curl Controls

Frost, Freezes Ahead. Get Your Yard Ready

After a Freeze, What Should a Gardener Do?

Fall-Winter Houseplant Care Tips

Drain the Rain Away from the House & Garden

What to Do in Your Yard AFTER the Storm

Tips for the Fall-Winter Vegetable Garden

Add Color for the Cold, Gray Days of Winter

Winter Storms and Trees: Inspect Them Now!

How to Grow Oak Trees from Acorns

What NOT to do in the Garden in Fall

Dead Foliage Now? Leaf it Alone!

Problem Plants

Have Horses? Avoid These Plants!

Safe Plants for You, But They're Poison to Your Pets
+++++++++++++++++++++++++++++++++++++++++++++++

Garden Data (through June 15, 2018)

Avg. evapotranspiration rate this past week : 1.85-.1.9" valley; 1.8-1.9" foothills.

Soil Temperature: 69-78 (F) valley. 72(F) low foothills. 61(F) upper foothills.

Click Here for more Information about soil temperature and evapotranspiration rates

++++++++++++++++++++++++++++++++++++++++

Chilling hours/portions (hours at 32-45 degrees-F, necessary for deciduous fruit tree production, Nov.-Feb.)

What is a "Chill Hour", what is a "Chill Portion"?

Chill Portion Requirements for selected fruit and nut varieties

Nov. 1, 2017 - Feb. 28, 2018:

Chill Hours: 762-905 valley; 618-1115 foothills. Chill Portions: 67-75 valley; 72-84 foothills.

Nov. 1, 2016 - Feb. 28, 2017:

Chill Hours: 796-933 valley; 900-1350 foothills. Chill Portions: 65-75 valley; 74-93 foothills.

Nov. 1, 2015-Feb. 29, 2016:

Valley: Chill Hours: 714-896 . Chill Portions: 68-74. Foothills: Chill Hours: 744-1360. Chill Portions: 73-85

Nov. 1, 2014-Feb. 28, 2015:

Valley: 444-805 chill hours; 61-69 chill portions. Foothills: 380-1095 chill hours; 65-85 chill portions

Nov. 1, 2013 - Feb. 28, 2014:

Valley (Sac., SJ, Yolo, Sutter, Solano Cos.): 868-1230 hours Foothills (Amador, El Dorado, Placer Cos.): 567-1129 hours

2012-2013 Chill Season Totals:

VALLEY: 1028-1325 hours; FOOTHILLS: 877-1863 hours

++++++++++++++++++++++++++++++++++++++++++++++++++++

Wondering when is the right time to plant?

The online Farmer Fred Interactive Vegetable Planting Calendar for Northern California is for you! Click on each vegetable for specific planting information.

Also, download the printable planting calendar.

++++++++++++++++++++++++++++++++++++++++++++++++++++

Looking for lists and pictures of plants that don't require much water? Go to:

This is a project undertaken in conjunction with the municipalities and water districts in many California locales. The website has a wealth of local residential photography and plant information to help homeowners improve their garden in a water efficient way.

Sacramento, El Dorado and Placer residents: click on the link - Be Water Smart .

======================================== Find a Green Gardener-certified landscaper near you: http://www.ecolandscape.org/programGG/GreenGardenerRefList.html ++++++++++++++++++++++++++++++++++++++++++++++++

UPCOMING EVENTS

June 14- 17, 2018 El Dorado County Fair Join the El Dorado Master Food Preservers for tasting and demonstrations at various times during the Fair. For additional details, check out http://eldoradocountyfair.org/ Location: El Dorado County Fairgrounds, 100 Placerville Dr., Placerville, CA 95667 ================================= WHEN: Saturday, June 16, 2018, 9:00 a.m. to 12:00 p.m. WHAT: Free Open Garden at the Horticulture Center WHERE: Horticulture Center, 11549 Fair Oaks Blvd., Fair Oaks, CA 95628 For More Information: UC Cooperative Extension, (916) 875-6913 or go to sacmg.ucanr.edu or facebook.com/sacmg At 10 a.m., the UCCE Master Gardeners will hold mini-demonstrations on: Soil solarization and growing sunflowers. On going through-out the morning: Harvesting fruit tree crops, vegetable garden pest management, harvesting blueberries and summer pruning herbs. Bring your gardening questions to the Ask the Master Gardeners table. Located outside. ================ When: Saturday June 16, 2018 10:00 am to 2:00 pm Do you have a tree that gives you an abundance of fruit? Did you buy too much at the Farmers Market and you are wondering what to do with all that fruit? Make jam (or jelly)!! Making jams and jellies is the most basic of boiling water bath food preserving. Most times its fruit sugar and pectin. Have you ever made them sugar free or low sugar? Have you ever made them pectin free? Does liquid make a difference than powder? Come learn the advanced methods of jams and jellies. This workshop will provide product to take home. Bring an apron and be ready for this hands on class. Where: Robert Cabral Ag Center, 2101 E. Earhart Ave. Stockton, CA Cost: $25 Space is Limited! =============================== WHEN: Wednesday, June 20, 2018, 6:30 to 8:30 pm WHAT: Preserving Summer Favorites: Stone Fruits & Grill Sauces WHERE: 4145 Branch Center Road, Sacramento COST: $5, payable at the door. No reservations necessary. FOR MORE INFORMATION: (916) 875-6913, sacmfp.ucanr.edu, sacmfp@ucanr.edu Peaches, plums, apricots, cherries and more! Join UCCSE Master Food Preserver volunteers as they show you how to preserve these delicious stone fruits in fun and creative ways, from basic canned fruit to chutneys and sauces. Fruit flavored sauces add a wonderful burst of flavor to grilled meats and vegetable. Learn practical tips such as how to remove pits without destroying the fruit, how to grill fruits high in sugar, and how to make candied fruit. Leave the demo with plenty of recipes to line your pantry with beautiful preserves and sauces, and lots of ideas on how to use them in your meals. ====================================== Saturday, June 23 930-330pm Colfax Garden Club 2018 Garden And Art Tour 6 gardens open for visiting Flower Show Colfax Area Heritage Museum, 99 Rail St. Colfax Tickets are available for purchase in Colfax at Colfax Farm and Country, L'orange Salon, Mane Tamers, Hansen Brothers, and Cafe Luna. In Auburn at Eisley's Nursery and Avant Garden and in Grass Valley at Weiss Brothers Nursery and A to Z Hardware. They can also be purchased the day before and the day of the tour at the Flower Show. Tickets are $20. more info at colfaxgardens@gmail.com ============================ WHEN: Saturday, June 23, 2018, 9:00 am to 3:00 pm WHAT: Pressure Canning Workshop WHERE: 4145 Branch Center Road, Sacramento COST: $50 CLASS SIZE: 20 REGISTER: Pre-registration required at http://ucanr.edu/sacmfp_workshop FOR MORE INFORMATION: (916) 875-6913, sacmfp.ucanr.edu, sacmfp@ucanr.edu Does the thought of using a pressure canner scare you? It shouldn't! Sign up for this hands-on workshop to learn how a pressure canner works and the multiple safety features on modern canners. Learn About It! Science dictates why you must pressure can some foods. Learn why, which foods and how to safely process them. Pressure Can It! Under the guidance of a UCCE Master Food Preserver volunteer, can three different products and learn to use both a dial- and weighted-gauge pressure canner. Take it Home! Take a jar of each product to enjoy at home. ======================================== Thursday, June 28 7:00 PM Sacramento Perennial Plant Club Meeting The Power of the Plants on the Plate Anne Evans is a lively and well-organized speaker who will inspire you to grow and eat more plants. Evans teaches a Renaissance Society class "Creating a Healthy Kitchen" and attends numerous seminars on nutrition and disease prevention. Shepard Garden and Arts Center 3330 McKinley Blvd, Sacramento 95816 916-823-5500 ================================ Sat. July 14, 2018 9a-3p Sustainable Organic Gardening Shingle Springs Rancheria (5281 Honpie Rd, Placerville CA 95667). $25 To learn more and to pre-register, please visit our website http://ucanr.edu/sustainable-organic-gardening or call (530)-621-5528. The UCCE Master Gardeners of El Dorado County are holding a new workshop titled Sustainable Organic Gardening, to be held on July 14, 2018, at the Shingle Springs Rancheria (5281 Honpie Rd, Placerville CA 95667). For this fun and dynamic day, Master Gardeners are collaborating with the Master Food Preservers and the Shingle Springs Band of Miwok Indians to offer a menu of seven topics related to sustainable home gardening. These include: traditional native plant uses, soil health, composting, beneficial plants and insects, organic plant care through integrated pest management, seed saving, and food preservation. Farm Advisor Scott Oneto will provide a keynote, then attendees will circulate through three, hour-long sections of their choice. Doors open at 8:30am and the workshop begins promptly at 9:00am, finishing at 3:00pm. A light lunch, handouts, and samples (including surprise food treats and special zucchini preserves) are included in the $25 registration fee. Registration closes on July 10th, so please register early to ensure a seat in your preferred sections. We encourage all ages to attend, from mature high school students through elders. Sustainable Organic Gardening will help you develop a backyard food source that's cost-effective, improves your family's nutrition and food security, and offers a healthy hobby for the whole family. Whether you have a patio container garden or a quarter acre to farm, you can grow an abundance of healthy, delicious food through sustainable organic gardening practices.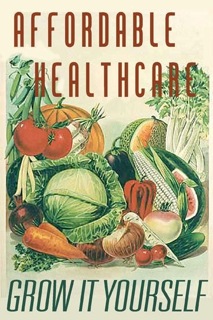 ==============================