Fred Hoffman
is the host of the new,
"Garden Basics with Farmer Fred" podcast.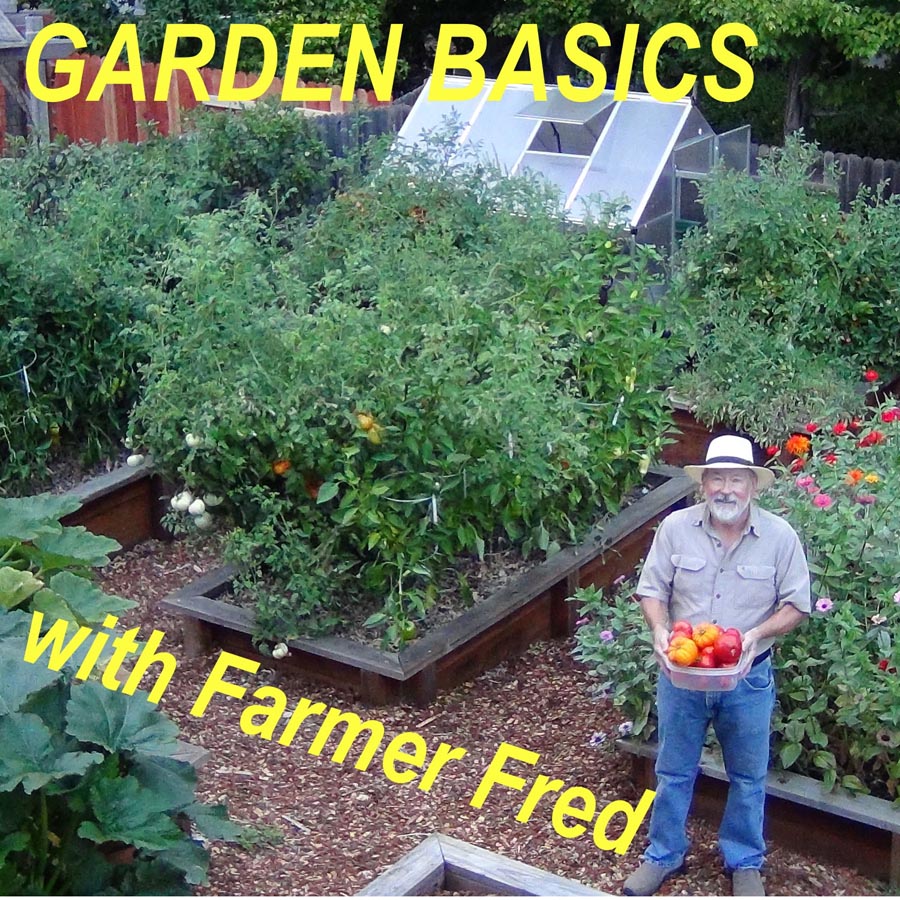 Also, Lifetime Master Gardener Fred Hoffman hosts the "KFBK Garden Show" on
1530-AM/93.1-FM KFBK
in Sacramento, California each Sunday morning from 8 a.m. to 10 a.m. Pacfic Time, followed by "Get Growing" on
Talk 650 KSTE
in Sacramento, 10 a.m. to Noon. At noon, it's the
KSTE Farm Hour
.
And, you can listen to all the shows, live, via the
KFBK.com
and
KSTE.com
websites.
Podcast links to previous editions of
"The KFBK Garden Show"
and "
Get Growing"
.
Plus, for news about California agriculture, it's the
KSTE Farm Hour.
Podcast links for Apple podcast users:
KFBK Garden Show
Get Growing
KSTE Farm Hour
Southern Sacramento and Northern San Joaquin County gardeners can also
get current gardening information from Fred in his Saturday gardening column
in the Lodi News-Sentinel.
; also available at the
Farmer Fred Rant! Blog page
.
UPCOMING GUESTS ON THE "KFBK GARDEN SHOW" & "GET GROWING" ON KSTE
Nov. 22: Debbie Flower: "Life is Too Short To Put Up with a Problem Plant."
A Clue for the Garden Grappler
Visit the
Farmer Fred Rant Blog Page
for These Garden Tips and More:
Vegetables:

Interactive Vegetable Planting Calendar

Planting Your First Vegetable Garden? Some Tips

Peppers Slow to Germinate? Some more tips.

Growing Tomatoes in Containers

Some Vegetables Require Less Water Than Others

Will Those Green Tomatoes Turn Red This Fall?

Before You Plant, Check the Soil Temperature

Starting Tomatoes, Peppers From Seed

More Tips on Starting Tomatoes from Seed

Pepper Seeds Slow to Germinate? Some Tips

Heirloom Vegetables Are Better For You

Crop Rotation Plan for the Home Garden

Crop Rotation for the Garden, Pt. 2

The Hazards of Overfeeding Your Plants

Hand-Pollinating Squash Plants

Fruits:

Avocado Trees for Sacramento? A Guide

Frost/Freeze Protection Ideas for Citrus

Choosing and Planting Bare Root Fruit Trees

Mulch Under a Citrus Tree: Pros and Cons

Bareroot Fruit Tree Shopping? Buyer Beware!

Harvest Fruits By Look and Feel, Not the Calendar

Know Your Fruit Tree Rootstocks

Growing Blueberries in Container

Anatomy of a Professional Fruit Tasting

Why Are the Blackberries Turning White?

Bad Bugs, Diseases, Weeds:

The Green Fruit Beetles Are Back

Battling Sooty Mold & Scale on Citrus

Controlling Fungus Gnats on Houseplants

Leaf Spot Problem? Here's What to Do

Yellowjacket Fun Facts! Control Tips, Too

ETC.

How To Find Garden Answers Online

Garden Shoes...or Gardening Shoes?

The Garden Good Guys:

4 Plants to Attract Pollinators and Beneficials

Plants that Attract Beneficial Insects

Plants to Attract Pollinating Insects

What's Killing the Bees? A New Study Offers Clues

Landscaping, Lawns, Flowers

100+ Great Roses For California

Getting the Yard Ready for a Rain and Wind Storm

Watering Tips for Drip Irrigation

The Cure for Non-Performing Daffodils

WELO is coming. Start Planning to Save Water Now

Plants Wilting in the Heat? Check Before You Water

Water-Saving Tips For Your Yard

Get Rid of Your Lawn with Soil Solarization

How to Kill Your Lawn in 2 Easy Steps

Droopy Plants on a Hot Day. Water...or Not?

Trees and Shrubs

Holy Jumping Oak Galls, Batman!

Fall & Winter:

Rain Draining Strategies to Save Your Home and Garden

Winter Storms and Tree Troubles

What to Do AFTER a Hard Freeze

What to Do When a Hard Freeze is Forecast

New Year's Resolutions for Gardeners

Persimmons: THE Edible Ornamental of Fall

Innovative Peach Leaf Curl Controls

Frost, Freezes Ahead. Get Your Yard Ready

After a Freeze, What Should a Gardener Do?

Fall-Winter Houseplant Care Tips

Drain the Rain Away from the House & Garden

What to Do in Your Yard AFTER the Storm

Tips for the Fall-Winter Vegetable Garden

Add Color for the Cold, Gray Days of Winter

Winter Storms and Trees: Inspect Them Now!

How to Grow Oak Trees from Acorns

What NOT to do in the Garden in Fall

Dead Foliage Now? Leaf it Alone!

Problem Plants

Have Horses? Avoid These Plants!

Safe Plants for You, But They're Poison to Your Pets
+++++++++++++++++++++++++++++++++++++++++++++++

Garden Data (through Nov. 21, 2020)

Avg. evapotranspiration rate this past week : Valley: .35-.45" ; Foothills: .35-.50"

Soil Temperature: Valley: 52-54 (F). Low foothills: 58 (F). Upper foothills: 53 (F)

Click Here for more Information about soil temperature and evapotranspiration rates

++++++++++++++++++++++++++++++++++++++++

Chilling hours/portions (hours at 32-45 degrees-F, necessary for deciduous fruit tree production, Nov.-Feb.)

What is a "Chill Hour", what is a "Chill Portion"?

Chill Portion Requirements for selected fruit and nut varieties

Nov. 1-21, 2020:

Chill Hours: 75-148 valley; 85-159 foothills. Chill Portions: 8-9 valley; 10-11 foothills.

----------------------------------------------------------------

Nov. 1, 2019-Feb. 29, 2020 (FINAL):

Chill Hours: 682-756 valley; 674-1159 foothills. Chill Portions: 66-68 valley; 71-85 foothills.

Nov. 1, 2018-Feb. 28, 2019 (FINAL):

Chill Hours: 752-810 valley; 1218-1253 foothills. Chill Portions: 70-76 valley; 81-84 foothills.

Nov. 1, 2017 - Feb. 28, 2018:

Chill Hours: 762-905 valley; 618-1115 foothills. Chill Portions: 67-75 valley; 72-84 foothills.

Nov. 1, 2016 - Feb. 28, 2017:

Chill Hours: 796-933 valley; 900-1350 foothills. Chill Portions: 65-75 valley; 74-93 foothills.

Nov. 1, 2015-Feb. 29, 2016:

Valley: Chill Hours: 714-896 . Chill Portions: 68-74. Foothills: Chill Hours: 744-1360. Chill Portions: 73-85

Nov. 1, 2014-Feb. 28, 2015:

Valley: 444-805 chill hours; 61-69 chill portions. Foothills: 380-1095 chill hours; 65-85 chill portions

Nov. 1, 2013 - Feb. 28, 2014:

Valley (Sac., SJ, Yolo, Sutter, Solano Cos.): 868-1230 hours Foothills (Amador, El Dorado, Placer Cos.): 567-1129 hours

2012-2013 Chill Season Totals:

VALLEY: 1028-1325 hours; FOOTHILLS: 877-1863 hours

++++++++++++++++++++++++++++++++++++++++++++++++++++

Wondering when is the right time to plant?

The online Farmer Fred Interactive Vegetable Planting Calendar for Northern California is for you! Click on each vegetable for specific planting information.

Also, download the printable planting calendar.

++++++++++++++++++++++++++++++++++++++++++++++++++++

Looking for lists and pictures of plants that don't require much water? Go to:

This is a project undertaken in conjunction with the municipalities and water districts in many California locales. The website has a wealth of local residential photography and plant information to help homeowners improve their garden in a water efficient way.

Sacramento, El Dorado and Placer residents: click on the link - Be Water Smart .

======================================== Find a Green Gardener-certified landscaper near you: http://www.ecolandscape.org/programGG/GreenGardenerRefList.html ++++++++++++++++++++++++++++++++++++++++++++++++

UPCOMING EVENTS

The Sacramento County Master Gardener 2021 Gardening Guide and Calendar featuring trees will help you choose and care for them in your year-round garden. Whether it's a large or small fruiting tree, an ornamental tree, shrubs, vegetables or flowers, the Guide and Calendar is a wonderful educational tool. Colorful monthly photos brighten your wall, and it includes task reminders, and it is useful as a household planner. All this at the amazing price of only $10 (includes tax). Proceeds from sales help support Master Gardener events like Harvest Day, workshops, ask the Master Gardener plant clinics. Use your credit card. Buy online with an additional postage charge, and your Gardening Guide will be delivered to your door. (Most orders shipped the next business day.) Go here for more information. Local nurseries offering the calendar for sale include Fair Oaks Blvd. Nursery, 4681 Fair Oak Blvd in Sacramento; Plant Foundry Nursery 3500 Broadway in Sacramento; and Talini's Nursery, 5601 Folsom Blvd in Sacramento. Check this website for more retail locations. ============================================== The UC Master Gardeners of Placer County have published a unique Gardening Guide and Calendar for 2021 that can show you how to create, grow, and harvest a healthy, sustainable garden. The 29th edition of the Guide/Calendar presents the latest and best University of California researched information as you follow the calendar through 13-months of in-depth articles and daily tips timed to the changing seasons. Each month you will learn what to plant during the month and also what is in season at the local markets. Additional charts, tables, and resources, accompanied by beautiful local photos, provide a wealth of information that any level of gardener will appreciate. Calendars are available starting September 8 at nurseries and businesses in Placer, Nevada, and El Dorado counties; and through the UC Master Gardeners of Placer County website. A list of vendors and how-to-order details can be found here. ==================================================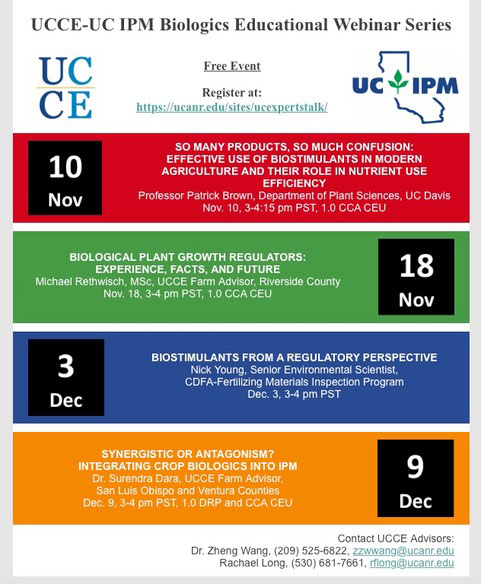 ============================================================================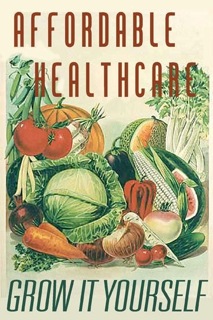 ==============================