Lifetime Master Gardener
Fred Hoffman
is the host of the "KFBK Garden
Show" on
1530-AM/93.1-FM KFBK
in Sacramento, California each Sunday
morning from 8 a.m. to 10 a.m. Pacfic Time, followed by "Get Growing" on
Talk 650 KSTE
in Sacramento, 10 a.m. to Noon. At noon, it's the
KSTE Farm Hour
.
And, you can listen to all the shows, live, via the
KFBK.com
and
KSTE.com
websites.
Available as podcasts, too!
Previous editions of
"The KFBK Garden Show"
and "
Get Growing"
.
Plus, for news about California agriculture, it's the
KSTE Farm Hour.
New Podcast links for Itunes podcast users:
KFBK Garden Show
Get Growing
KSTE Farm Hour
Southern Sacramento and Northern San Joaquin County gardeners can also
get current gardening information from Fred in his Saturday gardening column
in the Lodi News-Sentinel.
; also available at the
Farmer Fred Rant! Blog page
.
UPCOMING GUESTS ON THE "KFBK GARDEN SHOW" & "GET GROWING" ON KSTE
Oct. 20: Pam Bone, Master Gardener: "Fall Tree Care", "Good Trees for Fall Color". Growing beets. Growing celtuce, with Matt Mattus, author of the book, Mastering the Art of Vegetable Gardening: Rare Varieties - Unusual Options - Plant Lore & Guidance. Fall herbs.
A Clue for the Garden Grappler
Visit the
Farmer Fred Rant Blog Page
for These Garden Tips and More:
Vegetables:

Interactive Vegetable Planting Calendar

Planting Your First Vegetable Garden? Some Tips

Growing Tomatoes in Containers

Some Vegetables Require Less Water Than Others

Will Those Green Tomatoes Turn Red This Fall?

Before You Plant, Check the Soil Temperature

Starting Tomatoes, Peppers From Seed

More Tips on Starting Tomatoes from Seed

Pepper Seeds Slow to Germinate? Some Tips

Heirloom Vegetables Are Better For You

Crop Rotation Plan for the Home Garden

Crop Rotation for the Garden, Pt. 2

The Hazards of Overfeeding Your Plants

Hand-Pollinating Squash Plants

Fruits:

Avocado Trees for Sacramento? A Guide

Frost/Freeze Protection Ideas for Citrus

Choosing and Planting Bare Root Fruit Trees

Mulch Under a Citrus Tree: Pros and Cons

Bareroot Fruit Tree Shopping? Buyer Beware!

Harvest Fruits By Look and Feel, Not the Calendar

Know Your Fruit Tree Rootstocks

Growing Blueberries in Container

Anatomy of a Professional Fruit Tasting

Why Are the Blackberries Turning White?

Bad Bugs, Diseases, Weeds:

The Green Fruit Beetles Are Back

Battling Sooty Mold & Scale on Citrus

Controlling Fungus Gnats on Houseplants

Leaf Spot Problem? Here's What to Do

Yellowjacket Fun Facts! Control Tips, Too

ETC.

How To Find Garden Answers Online

Garden Shoes...or Gardening Shoes?

The Garden Good Guys:

4 Plants to Attract Pollinators and Beneficials

Plants that Attract Beneficial Insects

Plants to Attract Pollinating Insects

What's Killing the Bees? A New Study Offers Clues

Landscaping, Lawns, Flowers

100+ Great Roses For California

Getting the Yard Ready for a Rain and Wind Storm

Watering Tips for Drip Irrigation

The Cure for Non-Performing Daffodils

WELO is coming. Start Planning to Save Water Now

Plants Wilting in the Heat? Check Before You Water

Water-Saving Tips For Your Yard

Get Rid of Your Lawn with Soil Solarization

How to Kill Your Lawn in 2 Easy Steps

Droopy Plants on a Hot Day. Water...or Not?

Trees and Shrubs

Holy Jumping Oak Galls, Batman!

Fall & Winter:

Rain Draining Strategies to Save Your Home and Garden

Winter Storms and Tree Troubles

What to Do AFTER a Hard Freeze

What to Do When a Hard Freeze is Forecast

New Year's Resolutions for Gardeners

Persimmons: THE Edible Ornamental of Fall

Innovative Peach Leaf Curl Controls

Frost, Freezes Ahead. Get Your Yard Ready

After a Freeze, What Should a Gardener Do?

Fall-Winter Houseplant Care Tips

Drain the Rain Away from the House & Garden

What to Do in Your Yard AFTER the Storm

Tips for the Fall-Winter Vegetable Garden

Add Color for the Cold, Gray Days of Winter

Winter Storms and Trees: Inspect Them Now!

How to Grow Oak Trees from Acorns

What NOT to do in the Garden in Fall

Dead Foliage Now? Leaf it Alone!

Problem Plants

Have Horses? Avoid These Plants!

Safe Plants for You, But They're Poison to Your Pets
+++++++++++++++++++++++++++++++++++++++++++++++

Garden Data (through Oct. 18, 2019)

Avg. evapotranspiration rate this past week : Valley: .85-.92" ; Foothills: 1.0"

Soil Temperature: Valley: 59-61 (F). Low foothills: 70 (F). Upper foothills: 57 (F)

Click Here for more Information about soil temperature and evapotranspiration rates

++++++++++++++++++++++++++++++++++++++++

Chilling hours/portions (hours at 32-45 degrees-F, necessary for deciduous fruit tree production, Nov.-Feb.)

What is a "Chill Hour", what is a "Chill Portion"?

Chill Portion Requirements for selected fruit and nut varieties

Nov. 1, 2018-Feb. 28, 2019 (FINAL):

Chill Hours: 752-810 valley; 1218-1253 foothills. Chill Portions: 70-76 valley; 81-84 foothills.

Nov. 1, 2017 - Feb. 28, 2018:

Chill Hours: 762-905 valley; 618-1115 foothills. Chill Portions: 67-75 valley; 72-84 foothills.

Nov. 1, 2016 - Feb. 28, 2017:

Chill Hours: 796-933 valley; 900-1350 foothills. Chill Portions: 65-75 valley; 74-93 foothills.

Nov. 1, 2015-Feb. 29, 2016:

Valley: Chill Hours: 714-896 . Chill Portions: 68-74. Foothills: Chill Hours: 744-1360. Chill Portions: 73-85

Nov. 1, 2014-Feb. 28, 2015:

Valley: 444-805 chill hours; 61-69 chill portions. Foothills: 380-1095 chill hours; 65-85 chill portions

Nov. 1, 2013 - Feb. 28, 2014:

Valley (Sac., SJ, Yolo, Sutter, Solano Cos.): 868-1230 hours Foothills (Amador, El Dorado, Placer Cos.): 567-1129 hours

2012-2013 Chill Season Totals:

VALLEY: 1028-1325 hours; FOOTHILLS: 877-1863 hours

++++++++++++++++++++++++++++++++++++++++++++++++++++

Wondering when is the right time to plant?

The online Farmer Fred Interactive Vegetable Planting Calendar for Northern California is for you! Click on each vegetable for specific planting information.

Also, download the printable planting calendar.

++++++++++++++++++++++++++++++++++++++++++++++++++++

Looking for lists and pictures of plants that don't require much water? Go to:

This is a project undertaken in conjunction with the municipalities and water districts in many California locales. The website has a wealth of local residential photography and plant information to help homeowners improve their garden in a water efficient way.

Sacramento, El Dorado and Placer residents: click on the link - Be Water Smart .

======================================== Find a Green Gardener-certified landscaper near you: http://www.ecolandscape.org/programGG/GreenGardenerRefList.html ++++++++++++++++++++++++++++++++++++++++++++++++

UPCOMING EVENTS

Deadline: Oct. 18, 2019 WHAT: Become a Master Gardener - 2020 Volunteer Training UC Cooperative Extension, (916) 876-5338, sacmg.ucanr.edu, facebook.com/sacmg Do you enjoy gardening? Become a Master Gardener. Fine tune your existing knowledge and add new knowledge with our intensive study course led by University Advisors and horticultural experts. Trainees study a wide range of home horticulture topics, with online and in-class coursework and training on how to properly research and respond to questions from the public. The mission of Master Gardeners is to share research-based knowledge and information on home horticulture, pest management and sustainable landscaping practices with the Sacramento community. University of California Cooperative Extension Master Gardeners in Sacramento County • Be trained to educate the public on environmentally sound, research-based gardening practices. • Volunteer at Master Gardener community events conducting workshops, diagnosing plant problems, speaking to community groups and dispensing advice over the phone, and in writing. Most volunteer activities take place on weekends from spring to early fall. • Volunteer with fellow gardeners who share your love of all things horticultural. • Enjoy opportunities to continue learning. • Master Gardeners focus on education, volunteerism and fun. • Application & Training • Applicants are required to be residents of Sacramento County. (Residents of other counties should contact their county's Master Gardener program.) • Applications will be accepted starting Monday, September 9. Deadline is Friday, October 18, 2019. Applications and complete training details are available on our website at http://sacmg.ucanr.edu/Master_Gardener_Training/. Applications also available by mailing a self-addressed, stamped business-size envelope to: Master Gardener Training UC Cooperative Extension 4145 Branch Center Road Sacramento, CA 95827-3823 •Training is each Wednesday, January 15 through May 13, 2020. ====================== Fridays-Saturdays - Sherwood Demonstration Garden Open Days Sixteen gardens are open for public viewing Fridays and Saturdays. See everything from flowers to fruit, veggies to annuals. E.D. Master Gardeners are available to answer questions. Open garden days in October:4th, 5th, 11th, 12th, 18th, 19th, 25th, and 26th. 9:00 am to Noon, $2 parking (look for kiosks) - Sherwood Demonstration Garden, 6699 Campus Drive, Placerville ==================================== WHEN: Deadline: December 16, 2019 WHAT: Want to become a Master Food Preserver? UC Cooperative Extension, (916) 875-6319, sacmfp.ucanr.edu The University of California Cooperative Extension (UCCE) invites adults interested in helping others learn about safe home food preservation to apply for certification as a UCCE Master Food Preserver volunteer. The 2020 Training Program is now open for applications at http://ucanr.edu/be_mfpsac. Prior food preservation experience is not required. UCCE Master Food Preserver volunteers learn research-based food preservation techniques and then share that knowledge with our community at public demonstrations and guest speaker presentations, through social media, and at information booths at farmers markets, county events and the California State Fair. Attend one of five informational meetings to learn more about the volunteer requirements as well as the selection and training process. Each session lasts one hour. Please rsvp online at http://ucanr.edu/mfp_rsvp walk-ins are welcome. 1 Sat. October 12, 2019, 12:30 pm UCCE office, 4145 Branch Center Road, Sacramento 2 Thurs., October 24, 6:30 pm at the Fair Oaks Library, 11601 Fair Oaks Blvd, Fair Oaks 3 Thurs., November 14, 6:30 pm at the Elk Grove Library, 8900 Elk Grove Blvd, Elk Grove 4 Thursday, December 5, 12:15 pm online at http://ucanr.edu/dec5_infomtg The Sacramento 2020 UCCE Master Food Preserver program training classes will be from 9 am - 4 pm on Saturdays: January 18 & 25, February 8 & 22, March 14, April 4 & 25, May 2, 9 & 23. The majority of the classes are at 4145 Branch Center Road in Sacramento. Applications for the 2020 training classes are due by Monday, December 16, 2019. A background check including fingerprinting is required upon acceptance. For more information please visit http://ucanr.edu/be_mfpsac or contact Nancy Greilich atnlgreilich@ucanr.edu, (916) 875-6913. ============================= CalaverasGrown Certified Farmers Market Location: Demonstration Garden, 891 Mountain Ranch Road, San Andreas. You can find the Calaveras County Master Gardeners there on October 3rd, 10th, 17th, 24th & 31st from 4 to 6pm. ============================ Saturday, October 19th 9am-2pm, $2 parking Fall Into Gardening Family Event- Put Your Garden to Bed El Dorado Master Gardeners Join us for many presentations, stay a half-hour or all day! Learn how putting your garden to bed now can pay big dividends next year; cool season planting, mulch and composting, and tool care are also covered. All 16 gardens are staffed and select fall plants are available for purchase (cash/check only). Refreshments and children's activities, too! Location: Sherwood Demonstration Garden, 6699 Campus Drive, Placerville =============== Saturday, October 19, 10 am - 4 pm Gifts From the Holiday Kitchen San Joaquin Master Food Preservers $50.00 Click here to register When it comes to gifts, nothing beats homemade. This is our annual holiday gift workshop. We moved it to October so you will have more time to make your own batches before the gift giving season starts. Each participant will make and take four different recipes: Lemon Curd, Cranberry Rum Sauce, Marinated Peppers and new this year, Mozzarella Cheese. We will also have some materials for decorating the containers as well as examples of gift baskets created with your homemade items and store bought items. Get an early start on some homemade preserved foods for family and friends. This event is limited to 40 attendees and is $50.00 for the day. Register today to reserve your seat! Classes are held at the Robert J. Cabral Agricultural Center, 2101 E. Earhart Ave., Stockton, CA 95206 in the Calaveras Room. If you need assistance or accommodations, please contact the UCCE Master Food Preservers of San Joaquin County at 209-953-6100. =============== WHEN: SATURDAY, October 19th: Free Gardening Workshops WHERE: Davis Central Park Gardens at the corner of Third and B Street, Davis from 9:30 to Noon WHAT: Two workshops are offered by Yolo County Master Gardeners on gardening. At 9:30 a.m. learn how "messy gardens" in fall and winter are important. Gardens are alive year around and you can encourage pollinators and beneficial insects to thrive and create a healthy garden for the next growing season. At 11:00 a.m. learn about drought tolerant succulents that add color and interest to the garden and how succulent arrangements make ideal living gifts for the holidays. =============== Sat. 10/19 Fall Bulbs for Spring Color Planting bulbs in the fall can result in a colorful spring garden. Spring-blooming bulbs give so much beauty for so little effort. With a bit of planning, you can enjoy successive waves of color in your garden from February through June. For information and advice on choosing, planting and maintaining bulbs and their resulting plants and flowers, plan on attending the Fall Bulbs for Spring Color class provided by the UCCE Master Gardeners of Amador County on October 19, 2019. Handouts will be available. The class is free and open to the public. Reservations are not required. 9:00 am to Noon Location: Amador County GSA Building, 12200-B Airport Road, Jackson ============================== Sat. 10/19 Fall Into Gardening - Family Event - Put Your Garden to Bed Join us for many presentations, stay a half-hour or all day! Learn how putting your garden to bed now can pay big dividends next year; cool season planting, mulch and composting, and tool care are also covered. All 16 gardens are staffed and select fall plants are available for purchase (cash/check only). Refreshments and children's activities, too! 9:00 am to 2:00 pm, $2 parking - Sherwood Demonstration Garden, 6699 Campus Drive, Placerville ============================== When: Saturday, 10/19/19, 9 AM - 3 PM Class Name: Healthy Soils, Happy Roots Where: Santa Rosa Junior College, 1501 Mendocino Ave, Santa Rosa, Emeritus Hall, 1518 Many home gardens and planting areas are, sadly, composed of just plain dirt, without the friability, nutrients, or drainage necessary for sustained and productive plant growth. This course will provide many techniques for creating a good loamy soil, using simple raw materials and homegrown fertility. Among other topics, instructor will cover: "green" manures; the benefits and limits of manures; the realities of composting; layered fertility; no-till soil development; mound gardening; use of wood chips for free drainage; and cover crops&emdash; and more practical ideas than you can shake a shovel at. The roots of all landscape and garden plants are dependent on soil quality. Root growth has a profound effect on every garden, yet because roots are out of sight, many gardeners harbor common misconceptions about them. This session will also illustrate how roots really grow, revealing surprising and useful facts. Did you know that the root mass of a plant often grows up to three times wider than its foliage? I will root out many commonly held false notions and growing practices, and replace them with scientific facts and colorful examples. Class is conducted by noted garden author, Robert Kourik Enrollment: $96 (Includes a copy of Robert Kourik's "Understanding Roots". For more info: Santa Rosa Junior College Community Education, 707-527-4372 =================================== WHEN: Thursday, October 24, 7:00 to 9:00 PM WHAT: Winter Pruning Tips, Sacramento Perennial Plant Club. WHERE: Shepard Garden and Arts Center 3330 McKinley Blvd, Sacramento, CA 95816 Phone: 916-823-5500 Unsure where to make the cut? Find out at Winter Pruning Tips presented by Luanne Leineke who worked thirteen years for the Sacramento Tree Foundation after earning a horticulture degree at American River College. Leineke will share tree planting basics as well as pruning tips. The public is invited. Free. ============================= Sat. 10/26 Shade Gardening Shade gardens offer cool beauty, texture, color and flowers to your garden; learn what plants thrive in different types of shade. 9:00 am - Noon, Government Center Hearing Room, Building C, 2850 Fairlane Court, Placerville ================================= Sat. 10/26 Open Garden Come and take a look at what is happening in the garden. Master Gardeners will explain various ongoing projects. 10:00 am to 1:00 pm. 10:00 am to Noon: Plant Sale Location: Demonstration Garden, 891 Mountain Ranch Road, San Andreas. ================================ Saturday Nov. 2, 2019 1:00 PM -4:00 PM Sunday November 3, 10:00 AM -3:00 PM 72nd Annual Chrysanthemum Show Show consists of examples of the 13 varieties of exhibition mums (not like those from the box stores) and arrangement buy tje Sacramento Floral Design Group. Plants and arrangements will be available for sale. Held at the Shepard Garden & Arts Center - 3330 McKinley Blvd., Sacramento, ============================= Saturday, November 2nd, 2019 Gifts from the Kitchen Have you ever racked your brain trying to think of the perfect gift for someone special? Let us show you how to put together that perfect gift with wonderful homemade treats you can make yourself! Cost: Event is FREE Time/Location: 9:00 am - 12 noon at the Bethell-Delfino Agricultural Building located at 311 Fair Lane, Placerville, CA Presented by the El Dorado Co Master Food Preservers ============================= Saturday, November 2 from 10AM -1PM. The UCCE Tuolumne County Master Gardeners will be holding an Open Garden Day at the Demonstration Garden on Saturday, November 2 from 10AM - 1PM. The Demonstration Garden is located at 251 S. Barretta Street in Sonora, (Cassina High School Campus.) Open Garden Days are held on the first Saturday of the month, from February through November. This month we will host "Family Day in the Garden", including Holiday Swans, Plant Markers, Wildflower Seed balls, Pinecone bird feeders, Fall and Winter decorations and many more. All activities are absolutely free and subject to change. Open Garden Day will be held either Rain or Shine. In addition we will hold our final Plant Sale of the year, the perfect opportunity to add to your foothill garden &endash; all plants for sale are raised here in the Foothills to grow well here. =================== Thursday, November 7th at 12:15 pm El Dorado Hills Library, 7455 Silva Valley Parkway in El Dorado Hills The El Dorado Hills Garden Club will meet on Thursday, Nov. 7. Phyllis Wilburn, member of the Sacramento iris Society, will give a presentation on the history of the iris. Visitors are welcome, and admission is free.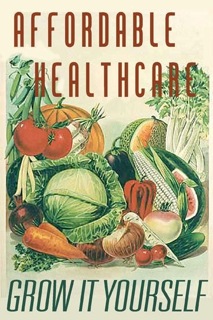 ==============================