Lifetime Master Gardener
Fred Hoffman
is the host of the "KFBK Garden
Show" on
1530-AM/93.1-FM KFBK
in Sacramento, California each Sunday
morning from 8 a.m. to 10 a.m. Pacfic Time, followed by "Get Growing" on
Talk 650 KSTE
in Sacramento, 10 a.m. to Noon. At noon, it's the
KSTE Farm Hour
.
And, you can listen to all the shows, live, via the
KFBK.com
and
KSTE.com
websites.
Available as podcasts, too!
Previous editions of
"The KFBK Garden Show"
and "
Get Growing"
.
Plus, for news about California agriculture, it's the
KSTE Farm Hour.
New Podcast links for Itunes podcast users:
KFBK Garden Show
Get Growing
KSTE Farm Hour
Southern Sacramento and Northern San Joaquin County gardeners can also
get current gardening information from Fred in his Saturday gardening column
in the Lodi News-Sentinel.; also available at the
Farmer Fred Rant! Blog page
.
UPCOMING GUESTS ON THE "KFBK GARDEN SHOW" & "GET GROWING" ON KSTE
Aug. 12: Garden writers/photogaphers Debbie Arrington and Kathy Morrison: "Sacramento Digs Gardening"
Aug. 19: Jeff Gravish, Boething Treeland Farms: "Summer Tree Problems". Warren Roberts, UCD Arboretum: "The Showy Plants of August"; We remember the late Sacramento County Farm Advisor Chuck Ingels. Link to Chuck's book, "The Home Orchard". Link to Chuck's pruning videos on Youtube .
Aug. 26: Steve Zien, Living Resources Company-Citrus Heights "Get Ready For Fall Soil Renovation"
Sept. 2: Horticultural Consultant Debbie Flower: "September in the Garden"
Sept. 9: Steve Zien, Living Resources Company-Citrus Heights "Battling Late Summer's Garden Pests"
A Clue for the Garden Grappler
Visit the Farmer Fred Rant Blog Page for These Garden Tips and More:
Vegetables:

Planting Your First Vegetable Garden? Some Tips

Some Vegetables Require Less Water Than Others

Interactive Vegetable Planting Calendar

Will Those Green Tomatoes Turn Red This Fall?

Before You Plant, Check the Soil Temperature

Starting Tomatoes, Peppers From Seed

More Tips on Starting Tomatoes from Seed

Pepper Seeds Slow to Germinate? Some Tips

Heirloom Vegetables Are Better For You

Crop Rotation Plan for the Home Garden

Crop Rotation for the Garden, Pt. 2

The Hazards of Overfeeding Your Plants

Hand-Pollinating Squash Plants

Fruits:

Avocado Trees for Sacramento? A Guide

Frost/Freeze Protection Ideas for Citrus

Choosing and Planting Bare Root Fruit Trees

Mulch Under a Citrus Tree: Pros and Cons

Bareroot Fruit Tree Shopping? Buyer Beware!

Harvest Fruits By Look and Feel, Not the Calendar

Know Your Fruit Tree Rootstocks

Growing Blueberries in Container

Anatomy of a Professional Fruit Tasting

Why Are the Blackberries Turning White?

Bad Bugs, Diseases, Weeds:

The Green Fruit Beetles Are Back

Battling Sooty Mold & Scale on Citrus

Controlling Fungus Gnats on Houseplants

Leaf Spot Problem? Here's What to Do

Yellowjacket Fun Facts! Control Tips, Too

ETC.

How To Find Garden Answers Online

Garden Shoes...or Gardening Shoes?

The Garden Good Guys:

4 Plants to Attract Pollinators and Beneficials

Plants that Attract Beneficial Insects

Plants to Attract Pollinating Insects

What's Killing the Bees? A New Study Offers Clues

Landscaping, Lawns, Flowers

Getting the Yard Ready for a Rain and Wind Storm

Watering Tips for Drip Irrigation

The Cure for Non-Performing Daffodils

WELO is coming. Start Planning to Save Water Now

Plants Wilting in the Heat? Check Before You Water

Water-Saving Tips For Your Yard

Get Rid of Your Lawn with Soil Solarization

How to Kill Your Lawn in 2 Easy Steps

Droopy Plants on a Hot Day. Water...or Not?

Trees and Shrubs

Holy Jumping Oak Galls, Batman!

Fall & Winter:

Rain Draining Strategies to Save Your Home and Garden

Winter Storms and Tree Troubles

What to Do AFTER a Hard Freeze

What to Do When a Hard Freeze is Forecast

New Year's Resolutions for Gardeners

Persimmons: THE Edible Ornamental of Fall

Innovative Peach Leaf Curl Controls

Frost, Freezes Ahead. Get Your Yard Ready

After a Freeze, What Should a Gardener Do?

Fall-Winter Houseplant Care Tips

Drain the Rain Away from the House & Garden

What to Do in Your Yard AFTER the Storm

Tips for the Fall-Winter Vegetable Garden

Add Color for the Cold, Gray Days of Winter

Winter Storms and Trees: Inspect Them Now!

How to Grow Oak Trees from Acorns

What NOT to do in the Garden in Fall

Dead Foliage Now? Leaf it Alone!

Problem Plants

Have Horses? Avoid These Plants!

Safe Plants for You, But They're Poison to Your Pets
+++++++++++++++++++++++++++++++++++++++++++++++

Garden Data (through Aug. 18, 2018)

Avg. evapotranspiration rate this past week : 1.6" valley; 1.7-2.0" foothills.

Soil Temperature: 73-77 (F) valley. 76(F) low foothills. 69(F) upper foothills.

Click Here for more Information about soil temperature and evapotranspiration rates

++++++++++++++++++++++++++++++++++++++++

Chilling hours/portions (hours at 32-45 degrees-F, necessary for deciduous fruit tree production, Nov.-Feb.)

What is a "Chill Hour", what is a "Chill Portion"?

Chill Portion Requirements for selected fruit and nut varieties

Nov. 1, 2017 - Feb. 28, 2018:

Chill Hours: 762-905 valley; 618-1115 foothills. Chill Portions: 67-75 valley; 72-84 foothills.

Nov. 1, 2016 - Feb. 28, 2017:

Chill Hours: 796-933 valley; 900-1350 foothills. Chill Portions: 65-75 valley; 74-93 foothills.

Nov. 1, 2015-Feb. 29, 2016:

Valley: Chill Hours: 714-896 . Chill Portions: 68-74. Foothills: Chill Hours: 744-1360. Chill Portions: 73-85

Nov. 1, 2014-Feb. 28, 2015:

Valley: 444-805 chill hours; 61-69 chill portions. Foothills: 380-1095 chill hours; 65-85 chill portions

Nov. 1, 2013 - Feb. 28, 2014:

Valley (Sac., SJ, Yolo, Sutter, Solano Cos.): 868-1230 hours Foothills (Amador, El Dorado, Placer Cos.): 567-1129 hours

2012-2013 Chill Season Totals:

VALLEY: 1028-1325 hours; FOOTHILLS: 877-1863 hours

++++++++++++++++++++++++++++++++++++++++++++++++++++

Wondering when is the right time to plant?

The online Farmer Fred Interactive Vegetable Planting Calendar for Northern California is for you! Click on each vegetable for specific planting information.

Also, download the printable planting calendar.

++++++++++++++++++++++++++++++++++++++++++++++++++++

Looking for lists and pictures of plants that don't require much water? Go to:

This is a project undertaken in conjunction with the municipalities and water districts in many California locales. The website has a wealth of local residential photography and plant information to help homeowners improve their garden in a water efficient way.

Sacramento, El Dorado and Placer residents: click on the link - Be Water Smart .

======================================== Find a Green Gardener-certified landscaper near you: http://www.ecolandscape.org/programGG/GreenGardenerRefList.html ++++++++++++++++++++++++++++++++++++++++++++++++

UPCOMING EVENTS

+++++++++++++++++++++++++

Farmer Fred's Ride for the Kids, Saturday October 6 I'm getting ready for a long bike ride...for a great cause. The Sacramento Century Challenge is coming up Saturday, October 6, 2018. This 100-mile, fund-raising bike ride is sponsored by the Rotary Club of Sacramento, and they are directing your donations to a very worthwhile, local group: the Sacramento Children's Home and their Crisis Nursery Program (http://www.kidshome.org/what-we-do/crisis-nursery/). Their Crisis Nursery Program helps out the most vulnerable in our population: children in need of a safe haven. And that includes our immigrant population, as well. Todd Koolakian of the Sacramento Children's Home told me recently: 'Our organization is committed to helping the most vulnerable children and families in the Sacramento community, which includes immigrants of all different backgrounds (both documented and undocumented), the homeless, foster youth, and other low income and underserved populations. With that said, we have not been specifically involved with reuniting children separated during the current border crisis. That doesn't mean we couldn't sometime in the future, but our services are mostly provided in Sacramento County." I plan on riding the full 100 miles, despite being: a) 67 years old; b) a diabetic; and c) a member of the Zipper Club (slang for those of us who have had our chests cut open for heart surgery, in my case quadruple arterial bypass surgery). So, here's the deal: please make a donation to this worthy cause. If, for some reason, I am not successful at riding the full 100 miles, I will match your donations to the Sacramento Children's Home and their Crisis Nursery Program. Deal? Donate here: https://www.crowdrise.com/o/en/campaign/farmerfred Hey, maybe I'll see you Saturday, October 6. Want to ride in the Sacramento Century? Details here: http://www.sacramentocentury.com .You don't have to ride the 100 miler. Other ride choices include 63, 36 and 16 miles. Just be sure to say, "On your left!" when you pass me! Follow my training progress on Strava +++++++++++++++++++++++++ UPCOMING GARDEN EVENTS Saturday, August 25 from 10AM - 1PM. The UCCE Calaveras County Master Gardeners' Demonstration Garden will be open on Saturday, August 25 from 10AM - 1PM. NO PLANT SALE THIS MONTH. The Demonstration Garden is located at the County Government Center, 891 Mountain Ranch Road, San Andreas. Preserving your harvest is the theme of our facilitated discussion for this month. Now that the tomatoes and squash are in full production you need ways and means to store your bounty for the future. Canning, drying and freezing are simple and effective methods to preserve fruits and vegetables. Using some specific techniques you can improve flavors and retain vitamins. ==================== WHEN SUNDAY, August 26th WHERE Mary L. Stephens Davis Library - Children's Area Conference Room located at 315 E. 14th Street TIME From 2:00 - 4:00 pm DETAILS Join the Yolo County Master Gardeners for a discussion on varied topics: pruning apricot and other fruit trees; harvesting fruit and vegetables; planting cool weather vegetables by seed; and edible flowers and culinary herbs. Free. =========================== WHEN: Thursday, September 6, 2018, 8:00 a.m. to 12:00 p.m. WHAT: Free Ask the Master Gardeners Information Table at Florin Certified Farmers Market WHERE: 5901 Florin Road, Sacramento 95823 For More Information: UC Cooperative Extension, (916) 875-6913 or go to sacmg.ucanr.edu or facebook.com/sacmg Finding unique challenges in your garden? Do you want to know what those bugs are in your garden? UCCE Master Gardeners have the answers. Bring samples of your problem plants or insects to the UCCE Master Gardeners Information Table. We will help you find sustainable solutions to your gardening questions. ======================= Date: Saturday, September 8, 2018, from 10:00 a.m. until 4:00 p.m. Event: Edible Gardens Tour - Six East Sacramento Homes will showcase gardens featuring Edible Fruits and Vegetables planted along with the regular landscaping. Price: $20 purchased in advance. $25 when purchased the day of the tour (children 12 and under are free.) Extras: Master Gardeners in each garden available to answer questions; Sacramento Symphonic Winds playing music in each garden. Benefitting: Programs of Soroptimist International of Sacramento for the Benefit of at-risk women and girls &endash; The "Dream It, Be It Program" for teen aged girls, and the "Live Your Dream Program" for single head of household women. Last year's tour provided support for both "Dream" programs and: an award incentive program at St. John's Program for Real Change for formerly homeless mothers and their children; and the College Bound Pre-Schoolers' program at the Roberts Family Development Center, and college scholarships for local students. Ticket Purchase: Online at www.ediblegardensac.org Local Retailers: Green Acres Nursery - 8501 Jackson Rd. 95826 East Sacramento Hardware - 4800 Folsom Blvd. 95819 Talini's Nursery - 5601 Folsom Blvd. 95819 Fair Oaks Blvd. Nursery &endash; 4681 Fair Oaks Blvd. 95864 The Plant Foundry &endash; 3500 Broadway 95817 Contact person: odlizzie@surewest.net or 916-457-3002 www.soroptimistsacramento.org ======================================== Saturday, Sept 8, 2018 Summer Fruit Tree Pruning Have you always pruned your fruit trees in the dormant season? Are you a novice and not sure about the best way to prune the fruit trees in your backyard orchard? Would you like to get control and shape your trees for easier maintenance? If so, join the UCCE Master Gardeners of Amador County at their fruit tree pruning clinic, "Summer Fruit Tree Pruning" on Saturday, September 8, 2018 from 9am-Noon for instruction, hands-on experience, and answers to your questions. You will learn about late summer and fall pruning, the practice now recommended by the UC Cooperative Extension based on extensive research. Bring your pruning shears and loppers if you have them. If not, we will have extras. Hand-outs will be available. The class is free and open to the public. However, we are asking that you call 223-6838, check the website or email mgamador@ucanr.edu for the location. Please leave your name and contact information. Website: http://ucanr.edu/mgamador ============================== When: Saturday, September 8, 2018 - 10:00 a.m.-12:00 p.m. What: The Old City Cemetery Committee presents a workshop on rose propagation in the cemetery's Historic Rose Garden Where: Sacramento Historic City Cemetery, 1000 Broadway, Sacramento Historic Rose Garden volunteer propagators will conduct a hands-on rose propagation workshop to teach participants how to select the best plant material, prepare the cuttings and root them using the "terrarium" approach. Workshop participants will have the opportunity to take and stick a few cuttings of their own to take home with them. The class is free but donations are gratefully accepted and help support rose garden operations. The cemetery is located at 1000 Broadway, Sacramento. There is free street parking on surrounding streets. For more information, call 916-448-0811. ================================== Saturday, September 8, 2018 Make and Take Workshop: Low Sugar/No Sugar If you do not eat jam or jelly because it is too sweet, come join us and learn how to make them taste like fresh fruit. In this Make and Take Workshop, you will create a healthier alternative to the standard jam or jelly. Cost: $20.00 *Pre-registration required http://ucanr.edu/low-nosugarworkshop Time/ Location: 9:00 am - 12 noon at the Bethell-Delfino Agricultural Building located at 311 Fair Lane, Placerville, CA 95667 Master Food Preservers of El Dorado County ================================= Saturday, September 15, 2018 Make and Take Workshop: Herb Salts and Dried Herbs Fabulous flavored salts...great tasting garlic salt, savory rosemary salt. Dried parsley, sage, thyme (remember that fabulous song)? Salt has been around since the beginning of time and its use by humans has been around for centuries. The history of salt is long and varied - used for medicine, currency, in addition to being a primary seasoning. Preserving herbs in salt is an old method that works beautifully for two reasons: a) it's fast and easy. b) it's delicious. Another benefit - it's inexpensive and you probably grow your own herbs, or know someone who does. Join us as we make flavored salts and teach the best methods for drying herbs. It's a hands-on class that is sure to pack a punch! Cost: $20.00 *Pre-registration required http://ucanr.edu/herbsworkshop Time/ Location: 9:00 am -12 noon at the Bethell-Delfino Agricultural Building located at 311 Fair Lane, Placerville, CA 95667 Master Food Preservers of El Dorado County ===================================== WHEN: Saturday, September 15, 1:00 p.m. to 2:00 p.m. WHAT: Free Backyard Composting Workshop WHERE: North Highlands-Antelope Library, 4235 Antelope Road, Sacramento 95843 For More Information: UC Cooperative Extension, (916) 875-6913, sacmg.ucanr.edu, facebook.com/sacmg The UCCE Master Gardeners of Sacramento County will teach how to turn yard waste and vegetable/fruit waste into "gardener's gold". A class on the basics of composting will include setting up a compost bin, types of compost bins and tips for success. ===================================== September 20, 2018 GREEN GARDENER TRAINING MODULE 1: BUILDING & MAINTAINING HEALTHY SOIL Folsom Community Center, Folsom 8:00 am - 5:00 pm Cost: $55-65 Learn how healthy soil is the key to a beautiful drought and pest resistant landscape - basic soil science; using mulch & compost; understanding fertilizers; and turf care. Offered as part one of our Green Gardener Training. Participants can register for one, two or all three modules. Completion of all three modules is required to become a Qualified Green Gardener. More info: rescapeCA.org ============================== September 27, 2018 WATERSMART WORKSHOP: FALL & WINTER LANDSCAPE PRUNING & MAINTENANCE Citrus Heights Community Center, Citrus Heights 6:00 pm - 8:30 pm Cost: FREE Learn tips for fall and winter maintenance that will keep your trees and plant-based landscape healthy and beautiful. Sacramento Tree Foundation will join us for a special presentation on young tree pruning. rescapeCA.org ============================================ October 4, 2018 GREEN GARDENER TRAINING MODULE 2: MASTERING EFFICIENT IRRIGATION Antelope Gardens, Antelope 8:00 am - 5:00 pm Cost: $55-65 Learn how to achieve water efficiency through design, components, and maintenance. Offered as part two of our Green Gardener Training. Participants can register for one, two or all three modules. Completion of all three modules is required to become a Qualified Green Gardener. rescapeCA.org =========================== Wednesday, October 10, 2018 Grapes from Plant to Table MG & MFP Combo Class Grapes, from propagation and care to juicing and jamming. Come see how you can grow successfully in your county and explore some of the ways you can utilize grapes for food preparation. Dave will inform the home gardener about how to choose their varieties of grapes best suited for El Dorado County, then share how to propagate, plant, cultivate and prune grapes. Mike and Phil will share how to harvest, store, freeze or dry grapes. They will also demonstrate how to extract juice from grapes in order to make a freezer grape jelly. Cost: Event is FREE Time/ Location: 9:00 am - 12 noon at the Cameron Park Community Center, 2502 Country Club Dr., Cameron Park, CA 95682 Master Food Preservers of El Dorado County ====================================== October 11, 2018 GREEN GARDENER TRAINING MODULE 3: PLANTS IN THE CALIFORNIA LANDSCAPE Howe Park, Sacramento 8:00 am - 5:00 pm Cost: $55-65 Learn about plant structure, selection, and maintenance. Offered as part three of our Green Gardener Training. Participants can register for one, two or all three modules. Completion of all three modules is required to become a Qualified Green Gardener. rescapeCA.org ============================== SUNDAY, OCTOBER 14 10am to 3pm. Garden Tour Tuolumne County Mark your calendars for Sunday, October 14th, when UCCE Master Gardeners of Tuolumne County will host their twenty-third annual garden tour from 10am to 3pm. This year's theme is "Gardening with a Purpose." The Master Gardener Demonstration Garden will also feature a plant sale on tour day. Plants available for purchase have all been locally grown and are suitable for planting in the foothills area. Tours of each garden are self-guided. Plants will be labeled for identification as well as for drought tolerance and deer resistance. Master Gardeners will be on hand to answer questions and hand out site information at each garden. Garden tour tickets contain a map with directions to each of the homes. There will be directional signs on streets and roads leading to the gardens. Tickets to four beautiful gardens are $12 per person; children 12 and under are free. Tickets can be purchased immediately online at http://ucanr.edu/tuolumnegardentourtickets. Soon, tickets will be available at local businesses, the UCCE Office and will also be available on the day of the tour at the Master Gardener demonstration garden at 251 S. Barretta Street, Sonora. The demonstration garden will also function as the will-call ticket site on the day of the tour. Proceeds from the tour fund the Master Gardener Scholarship Fund for Columbia College students, provide operating funds for the demonstration garden and help support school gardens. In addition, funds from the tour purchase gardening reference books available to the public at the Tuolumne County Library and for master gardener reference at the Master Gardener Library. For additional details contact the UC Cooperative Extension office at (209) 754-6477 or visit the UC Cooperative Extension website: http://cecentralsierra.ucanr.edu/ ================================== Saturday, October 20, 2018 Basic Canning and Food Safety Learn the latest and safest methods in water bath and atmospheric steam canning. A general run through of food safety and the water bath and steam canning methods is included in this class. Cost: Event is FREE Time/ Location: 9:00 am -12 noon at the Bethell-Delfino Agricultural Building located at 311 Fair Lane, Placerville, CA 95667 Master Food Preservers of El Dorado County ====================================== Thursday, October 25, 2018 Apples and Pears The days may be cooling down but it's a hot season for putting up preserves using the wonderful fruits available at this time of year. Cost: Event is FREE Time/ Location: 6:00 pm - 8:00 pm at the Bethell-Delfino Agricultural Building located at 311 Fair Lane, Placerville, CA 95667 Master Food Preservers of El Dorado County ===========================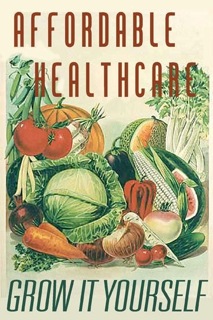 ==============================