Lifetime Master Gardener
Fred Hoffman
is the host of the "KFBK Garden
Show" on
1530-AM/93.1-FM KFBK
in Sacramento, California each Sunday
morning from 8 a.m. to 10 a.m. Pacfic Time, followed by "Get Growing" on
Talk 650 KSTE
in Sacramento, 10 a.m. to Noon. At noon, it's the
KSTE Farm Hour
.
And, you can listen to all the shows, live, via the
KFBK.com
and
KSTE.com
websites.
Available as podcasts, too!
Previous editions of
"The KFBK Garden Show"
and "
Get Growing"
.
Plus, for news about California agriculture, it's the
KSTE Farm Hour.
New Podcast links for Itunes podcast users:
KFBK Garden Show
Get Growing
KSTE Farm Hour
Southern Sacramento and Northern San Joaquin County gardeners can also
get current gardening information from Fred in his Saturday gardening column
in the Lodi News-Sentinel.; also available at the
Farmer Fred Rant! Blog page
.
UPCOMING GUESTS ON THE "KFBK GARDEN SHOW" & "GET GROWING" ON KSTE
May 6: Horticultural Consultant Debbie Flower: "Answers to Your Toughest Garden Questions." UC Davis Arboretum Superintendent Emeritus Warren Roberts: "The Showy Plants of May." Sacramento County Master Gardener Linda Sanford: "Open Garden Day at the Fair Oaks Horticulture Center next Saturday".
May 13: Pam Bone, Sacramento County Master Gardener: Getting your garden ready for the hot weather. Building raised vegetable beds. How to water a tree.
May 20: KFBK Garden Show: Growing Herbs; Water-Efficient Landscape Plants; The Historic Rose Garden at the Old City Cemetery; Taking Better Garden Photos; Controlling Gophers; Growing Succulents.
Get Growing / KSTE: Growing Microgreens; Calscape website for native plants; Shade plants that don't need much water; All the Presidents' Gardens - author Marta McDowell; Warren Roberts - History of the UCD Arboretum.
May 27: Don Shor - Redwood Barn Nursery. "Plants that like the heat."
A Clue for the Garden Grappler
Visit the Farmer Fred Rant Blog Page for These Garden Tips and More:
Vegetables:

Planting Your First Vegetable Garden? Some Tips

Some Vegetables Require Less Water Than Others

Interactive Vegetable Planting Calendar

Will Those Green Tomatoes Turn Red This Fall?

Before You Plant, Check the Soil Temperature

Starting Tomatoes, Peppers From Seed

More Tips on Starting Tomatoes from Seed

Pepper Seeds Slow to Germinate? Some Tips

Heirloom Vegetables Are Better For You

Crop Rotation Plan for the Home Garden

Crop Rotation for the Garden, Pt. 2

The Hazards of Overfeeding Your Plants

Hand-Pollinating Squash Plants

Fruits:

Avocado Trees for Sacramento? A Guide

Frost/Freeze Protection Ideas for Citrus

Choosing and Planting Bare Root Fruit Trees

Mulch Under a Citrus Tree: Pros and Cons

Bareroot Fruit Tree Shopping? Buyer Beware!

Harvest Fruits By Look and Feel, Not the Calendar

Know Your Fruit Tree Rootstocks

Growing Blueberries in Container

Anatomy of a Professional Fruit Tasting

Why Are the Blackberries Turning White?

Bad Bugs, Diseases, Weeds:

The Green Fruit Beetles Are Back

Battling Sooty Mold & Scale on Citrus

Controlling Fungus Gnats on Houseplants

Leaf Spot Problem? Here's What to Do

Yellowjacket Fun Facts! Control Tips, Too

ETC.

How To Find Garden Answers Online

Garden Shoes...or Gardening Shoes?

The Garden Good Guys:

4 Plants to Attract Pollinators and Beneficials

Plants that Attract Beneficial Insects

Plants to Attract Pollinating Insects

What's Killing the Bees? A New Study Offers Clues

Landscaping, Lawns, Flowers

Getting the Yard Ready for a Rain and Wind Storm

Watering Tips for Drip Irrigation

The Cure for Non-Performing Daffodils

WELO is coming. Start Planning to Save Water Now

Plants Wilting in the Heat? Check Before You Water

Water-Saving Tips For Your Yard

Get Rid of Your Lawn with Soil Solarization

How to Kill Your Lawn in 2 Easy Steps

Droopy Plants on a Hot Day. Water...or Not?

Trees and Shrubs

Holy Jumping Oak Galls, Batman!

Fall & Winter:

Rain Draining Strategies to Save Your Home and Garden

Winter Storms and Tree Troubles

What to Do AFTER a Hard Freeze

What to Do When a Hard Freeze is Forecast

New Year's Resolutions for Gardeners

Persimmons: THE Edible Ornamental of Fall

Innovative Peach Leaf Curl Controls

Frost, Freezes Ahead. Get Your Yard Ready

After a Freeze, What Should a Gardener Do?

Fall-Winter Houseplant Care Tips

Drain the Rain Away from the House & Garden

What to Do in Your Yard AFTER the Storm

Tips for the Fall-Winter Vegetable Garden

Add Color for the Cold, Gray Days of Winter

Winter Storms and Trees: Inspect Them Now!

How to Grow Oak Trees from Acorns

What NOT to do in the Garden in Fall

Dead Foliage Now? Leaf it Alone!

Problem Plants

Have Horses? Avoid These Plants!

Safe Plants for You, But They're Poison to Your Pets
+++++++++++++++++++++++++++++++++++++++++++++++

Garden Data (through May 19, 2018)

Avg. evapotranspiration rate this past week : 1.4-1.6" valley; 1.3-1.4" foothills.

Soil Temperature: 64-71 (F) valley. 68(F) low foothills. 57(F) upper foothills.

Click Here for more Information about soil temperature and evapotranspiration rates

++++++++++++++++++++++++++++++++++++++++

Chilling hours/portions (hours at 32-45 degrees-F, necessary for deciduous fruit tree production, Nov.-Feb.)

What is a "Chill Hour", what is a "Chill Portion"?

Chill Portion Requirements for selected fruit and nut varieties

Nov. 1, 2017 - Feb. 28, 2018:

Chill Hours: 762-905 valley; 618-1115 foothills. Chill Portions: 67-75 valley; 72-84 foothills.

Nov. 1, 2016 - Feb. 28, 2017:

Chill Hours: 796-933 valley; 900-1350 foothills. Chill Portions: 65-75 valley; 74-93 foothills.

Nov. 1, 2015-Feb. 29, 2016:

Valley: Chill Hours: 714-896 . Chill Portions: 68-74. Foothills: Chill Hours: 744-1360. Chill Portions: 73-85

Nov. 1, 2014-Feb. 28, 2015:

Valley: 444-805 chill hours; 61-69 chill portions. Foothills: 380-1095 chill hours; 65-85 chill portions

Nov. 1, 2013 - Feb. 28, 2014:

Valley (Sac., SJ, Yolo, Sutter, Solano Cos.): 868-1230 hours Foothills (Amador, El Dorado, Placer Cos.): 567-1129 hours

2012-2013 Chill Season Totals:

VALLEY: 1028-1325 hours; FOOTHILLS: 877-1863 hours

++++++++++++++++++++++++++++++++++++++++++++++++++++

Wondering when is the right time to plant?

The online Farmer Fred Interactive Vegetable Planting Calendar for Northern California is for you! Click on each vegetable for specific planting information.

Also, download the printable planting calendar.

++++++++++++++++++++++++++++++++++++++++++++++++++++

Looking for lists and pictures of plants that don't require much water? Go to:

This is a project undertaken in conjunction with the municipalities and water districts in many California locales. The website has a wealth of local residential photography and plant information to help homeowners improve their garden in a water efficient way.

Sacramento, El Dorado and Placer residents: click on the link - Be Water Smart .

======================================== Find a Green Gardener-certified landscaper near you: http://www.ecolandscape.org/programGG/GreenGardenerRefList.html ++++++++++++++++++++++++++++++++++++++++++++++++

UPCOMING EVENTS

Saturday, May 19, 2018 - Dehydrating and Freezing You have planted your summer garden. In anticipation of a bountiful harvest, come learn what to do with all that produce. This class will cover the basics of dehydration and freezing. Time/Location: 9:00 am -12 noon at the Bethell-Delfino Agricultural Building located at 311 Fair Lane, Placerville, CA 95667 ============================= When: Saturday May 19, 2018 10:00 am to 2:00 pm Where: Robert Cabral Ag Center, 2101 E. Earhart Ave. Stockton, CA Everything Cherries Cherries have a very short season compared to other fruits and vegetables. So to capture the season its necessary to be prepared. This workshop will encompass many of the manners to preserve cherries. Come and be amazed at what you can do with cherries. You will have an opportunity to make and take home a couple of jars or cherries preserved. Bring an apron and be ready for this hands on class. Presented by the Master Food Preservers of the Northern San Joaquin Valley. Cost: $25 Register: http://ucanr.edu/sites/NSJMFP/ UCCE Master Food Preservers of the Northern San Joaquin Valley at 209-953-6100. ============================== WHEN: Saturday, May 19, 2018, 8:30 am to 12:00 pm WHAT: UCCE Master Gardeners of Sacramento County presents Espalier Training Fruit Trees Workshop WHERE: Fair Oaks Horticulture Center, 11549 Fair Oaks Boulevard, Fair Oaks, CA 95628 COST: $45 per person. Space limited; pre-registration required and must be received by Monday, May 14 Registration information: sacmg.ucanr.edu/Special_Events For More Information: UC Cooperative Extension, (916) 875-6913, sacmg.ucanr.edu, facebook.com/sacmg The ancient Romans had it right; using espalier techniques to increase production and fill narrow spaces. Espalier trees are simple to harvest and an attractive addition to any size yard. Controlling pests is no longer a daunting task. UC Advisors Chuck Ingels, Pam Plemmons and Karey Windbiel-Rojas will teach how our modern landscape is ideal for espalier. UC Master Gardeners will provide trellis construction tips. The class will also cover: Ease of managing trees with an emphasis on summer pruning and avoiding excess shading. How to identify flowering and fruiting wood. The valuable technique of notching to force shoots instead of spurs ======================== WHEN: Saturday, May 19, 2018, 10:00 a.m. to 4:00 p.m. WHAT: Free Ask the Master Gardeners Information Table at the Walk on the Wildside WHERE: Beach Lake Park, Freeport https://www.regionalsan.com/event/walk-wildside For More Information: UC Cooperative Extension, (916) 875-6913 or go to sacmg.ucanr.edu or facebook.com/sacmg Finding unique challenges in your garden? Do you need ideas for attracting beneficial insects, birds and lizards to your gardens? UCCE Master Gardeners have the answers. Bring samples of your problem plants or insects to the UCCE Master Gardeners Information Table at Walk on the Wildside. We will help you find sustainable solutions to your gardening questions. ======================= WHEN: Saturday, May 19, 2018, 11:00 a.m. to 3:00 p.m. WHAT: Ask the Master Gardeners Information Table at the Colonial Heights Garden Tour WHERE: 5420 San Francisco Blvd., Sacramento, CA 95820 COST: Information at: https://www.eventbrite.com For More Information: UC Cooperative Extension, (916) 875-6913 or go to sacmg.ucanr.edu or facebook.com/sacmg Finding unique challenges in your garden? Do you need ideas for attracting beneficial insects, birds and lizards to your gardens? UCCE Master Gardeners have the answers. Bring samples of your problem plants or insects to the UCCE Master Gardeners Information Table. We will help you find sustainable solutions to your gardening questions. =================== WHEN: Saturday, May 19, 11:00 a.m. to 12:00 p.m. WHAT: Free Backyard Composting Workshop WHERE: Robbie Waters Pocket-Greenhaven Library, 7335 Gloria Drive, Sacramento 95831 For More Information: UC Cooperative Extension, (916) 875-6913, sacmg.ucanr.edu, facebook.com/sacmg The UCCE Master Gardeners of Sacramento County will teach how to turn yard waste into "gardener's gold". A class on the basics of composting will include setting up a compost bin, types of compost bins and tips for success. ========================= WHEN: Saturday, May 19, 2018, 8:30 am-12:00 pm WHAT: UCCE Master Gardeners of Sacramento County presents Espalier Training Fruit Trees Workshop WHERE: Fair Oaks Horticulture Center, 11549 Fair Oaks Boulevard, Fair Oaks, CA 95628 COST: $45 per person. Space limited; pre-registration required. Registration information: sacmg.ucanr.edu/Special_Events For More Information: UC Cooperative Extension, (916) 875-6913, sacmg.ucanr.edu, facebook.com/sacmg Espalier, the art of training branches to grow along a support, is ideal for any size yard. UC Advisors and Master Gardeners will teach how to match espalier-training methods with tree varieties and support structures. Plus, learn year-round pruning and pest management strategies. Class takes place among the trees in the outdoor learning center, rain or shine. ======================= WHEN: SATURDAY, MAY 19th TIME: 9:00-11:00 am WHAT: BACKYARD WORM COMPOSTING WHERE: Woodland Community College, 2300 E. Gibson Rd., Woodland DETAILS: You will learn how to turn lawn clippings and garden waste into a valuable soil amendment for your garden. Information will be presented on Woodland's new organic recycling program. ================================ Sat-Sun. May 19-20: Garden of the Hills Tour and Art Event 10-5 Sat., 11-4 Sun. Featuring six beautiful foothill gardens of El Dorado County. Tickets available at Green Acres Nursery in Folsom and El Dorado Nursery and Garden in Shingle Springs. online: http://assistanceleague.org/sierra-foothills ================================= WHEN: SUNDAY, MAY 20th TIME: 2-4:00 pm WHAT: Open forum on: "GARDENING QUESTIONS AND ANSWERS TIME" WHERE: Mary L. Stephens Davis Library, children's conference room, 315 E. 14th Street, Davis DETAILS: Summer is almost here. Come to the library and bring your gardening questions. Two mini presentations by Yolo County Master Gardeners will provide information for home gardeners. Starting at 2:15 pm the topic will be: "Is your irrigation ready for the heat?" At 3:15 pm the topic is "How to decide what plants are volunteers". More information at UC Yolo County Master Gardeners mgyolo@ucanr.edu =================================== Thursday, May 24 7:00 PM Sacramento Perennial Plant Club Meeting Iris, the Goddess of the Garden Speaker, Phyllis Wilburn, Regional Vice-President of the American Iris Society, editor for the Sacramento Iris Society, keeper of an iris database and an iris judge. Planted in her home garden are 800 varieties, including Louisiana, Japanese, Arilbred and bearded. Her presentation will focus on cultural tips and historical overview of the iris. Shepard Garden and Arts Center 3330 McKinley Blvd, Sacramento 95816 916-823-5500 =================================== Friday, May 25th 11 am-4 pm Saturday, May 26th 9 am - 3 pm The Sacramento Chrysanthemum Society's annual spring sale will be held at Shepard Gardens and Art Center, 3300 McKinley Blvd., Sacramento This is a popular event and eager shoppers arrive early for the best selection and varieties. The members have grown a great selection of many of the popular varieties, including the exotic spiders, quills and the very large exhibition bloom types. The plants are not in bloom and are identified by cultivar name and color with a picture of the flower in bloom. Club members will be available to assist with your selection. These, of course, are not your standard "box store" mums, but many exhibition varieties, spiders, large incurve (football types), pompoms and several varieties that produce flowers in the green tones which have become very popular. ====================================== WHEN: SATURDAY, MAY 26th TIME: 10:00- Noon WHAT: FLOWER ARRANGING CLASS by UCCE Yolo County Master Gardener Jim Schulte WHERE: Arthur Turner Library, 1212 Merkley Ave., West Sacramento DETAILS: This is a free class where you will learn easy techniques for making nice flower arrangements. Bring your own vase or container and small floral pruners. You can make an arrangement to take home. ===================================== WHEN: Saturday, May 26, 2018, 3:00 p.m. to 4:00 p.m. WHAT: Free Worm Composting Workshop WHERE: North Highlands-Antelope Library, 4235 Antelope Road, Antelope 95843 For More Information: UC Cooperative Extension, (916) 875-6913, sacmg.ucanr.edu, facebook.com/sacmg Worm Wranglers from the UCCE Master Gardeners of Sacramento County will teach the basics of worm composting. Learn bin setup, harvesting techniques, and what to feed your worms. ==================== When: Saturday, May 26, 2018 - 10:00 a.m. What: The Old City Cemetery Committee presents a tour of the cemetery's Hamilton Square Garden Where: Sacramento Historic City Cemetery, 1000 Broadway, Sacramento Come join a one hour guided tour of the Hamilton Square Garden in the beautiful Historic City Cemetery. With 800 plus unusual Mediterranean perennial plants the garden has drought tolerant color all year long. Meet at the tenth street gate. The cemetery is located at 1000 Broadway, Sacramento. There is ample free street parking on surrounding streets. For more information, call 916-448-0811. ======================== WHEN: SUNDAY, MAY 27th TIME: 2-4:00 pm WHAT: YEAR-ROUND KITCHEN GARDENING SERIES WHERE: Mary L. Stephens Library, children's area conference room, 315 E. 14th St., Davis DETAILS: This is a series of presentations on stocking your kitchen with home-grown fruit, vegetables, edible flowers and herbs. The topics for May are: feeding fruit trees; harvesting berries; kitchen garden pests and how to control them; honey bees; and, seeds and plant starts to consider for your summer kitchen garden. For more information contact UC Master Gardeners mgyolo@ucanr.edu ======================================= WHEN: Saturday, June 2, 11:00 a.m. to 12:00 p.m. WHAT: Free Backyard Composting Workshop WHERE: Elk Grove Library, 8900 Elk Grove Blvd., Elk Grove 95624 For More Information: UC Cooperative Extension, (916) 875-6913, sacmg.ucanr.edu, facebook.com/sacmg The UCCE Master Gardeners of Sacramento County will teach how to turn yard waste into "gardener's gold". A class on the basics of composting will include setting up a compost bin, types of compost bins and tips for success. ================================= June 2, Saturday, 9 am to 1 pm. Lavender Day at the historic Murer House in old Folsom The Murer House and Learning Center is located at 1125 Joe Murer Court in Folsom, FREE admittance. Special Guest Speakers Greg Gayton, Green Acres Nursery and Supply and Bluestone Meadow Lavender Farm in Apple Hill. Lavender plants and gifts for sale. Free Lavender Craft Project and Culinary Treats. Self-guided tours of the Murer House lavender garden. The Murer House Museum and historic house will be open for docent-led tours. Contact Murer House Foundation, 916 985-3250 email folsomite@aol.com We offer Italian language, culture and cooking classes and special events in a beautiful and historic setting. Classes are held in the Murer House Learning Center. www.murerhouse.org ====================== When: Monday, June 4, 2018 - 6:00 p.m. until dark Where: Sacramento Historic City Cemetery, 1000 Broadway, Sacramento What: GARDEN WORKSHOP &endash; DEADHEADING AT DUSK The Old City Cemetery Committee presents a volunteer opportunity to help upkeep the cemetery's Historic Rose Garden Join volunteers at the Historic City Cemetery's Rose Garden for deadheading at dusk. We will be removing spent blooms from the many rosebushes and tidying up the garden which encourages repeat blooming of the roses in the garden. If you have buckets and tools, please bring them, otherwise tools and training will be provided. Light refreshments will be served. The workshop is free, but donations are gratefully accepted to help support rose garden operations. The cemetery is located at 1000 Broadway, Sacramento. There is ample free street parking on surrounding streets. For more information, call 916-448-0811. ==================================== WHEN: Saturday, June 9, 2018, 1:30 p.m. to 2:30 p.m. WHAT: Free Worm Composting Workshop WHERE: Arcade Library, 2443 Marconi Avenue, Sacramento 95821 For More Information: UC Cooperative Extension, (916) 875-6913, sacmg.ucanr.edu, facebook.com/sacmg Worm Wranglers from the UCCE Master Gardeners of Sacramento County will teach the basics of worm composting. Learn bin setup, harvesting techniques, and what to feed your worms. ==================================== June 14- 17, 2018 El Dorado County Fair Join the El Dorado Master Food Preservers for tasting and demonstrations at various times during the Fair. For additional details, check out http://eldoradocountyfair.org/ Location: El Dorado County Fairgrounds, 100 Placerville Dr., Placerville, CA 95667 ================================= WHEN: Saturday, June 16, 2018, 9:00 a.m. to 12:00 p.m. WHAT: Free Open Garden at the Horticulture Center WHERE: Horticulture Center, 11549 Fair Oaks Blvd., Fair Oaks, CA 95628 For More Information: UC Cooperative Extension, (916) 875-6913 or go to sacmg.ucanr.edu or facebook.com/sacmg At 10 a.m., the UCCE Master Gardeners will hold mini-demonstrations on: Soil solarization and growing sunflowers. On going through-out the morning: Harvesting fruit tree crops, vegetable garden pest management, harvesting blueberries and summer pruning herbs. Bring your gardening questions to the Ask the Master Gardeners table. Located outside. ================ Thursday, June 28 7:00 PM Sacramento Perennial Plant Club Meeting The Power of the Plants on the Plate Anne Evans is a lively and well-organized speaker who will inspire you to grow and eat more plants. Evans teaches a Renaissance Society class "Creating a Healthy Kitchen" and attends numerous seminars on nutrition and disease prevention. Shepard Garden and Arts Center 3330 McKinley Blvd, Sacramento 95816 916-823-5500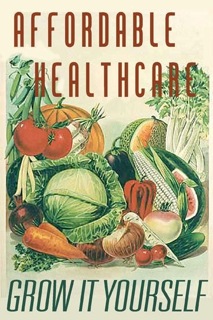 ==============================