Vegetables:

Some Vegetables Require Less Water Than Others

Interactive Vegetable Planting Calendar

Planting Your First Vegetable Garden? Some Tips

Will Those Green Tomatoes Turn Red This Fall?

Before You Plant, Check the Soil Temperature

Starting Tomatoes, Peppers From Seed

More Tips on Starting Tomatoes from Seed

Pepper Seeds Slow to Germinate? Some Tips

Heirloom Vegetables Are Better For You

Crop Rotation Plan for the Home Garden

Crop Rotation for the Garden, Pt. 2

The Hazards of Overfeeding Your Plants

Hand-Pollinating Squash Plants

Fruits:

Avocado Trees for Sacramento? A Guide

Frost/Freeze Protection Ideas for Citrus

Choosing and Planting Bare Root Fruit Trees

Mulch Under a Citrus Tree: Pros and Cons

Bareroot Fruit Tree Shopping? Buyer Beware!

Harvest Fruits By Look and Feel, Not the Calendar

Know Your Fruit Tree Rootstocks

Growing Blueberries in Container

Anatomy of a Professional Fruit Tasting

Why Are the Blackberries Turning White?

Bad Bugs, Diseases, Weeds:

The Green Fruit Beetles Are Back

Why are Blackberries Turning White?

Battling Sooty Mold & Scale on Citrus

Controlling Fungus Gnats on Houseplants

Leaf Spot Problem? Here's What to Do

Yellowjacket Fun Facts! Control Tips, Too

ETC.

How To Find Garden Answers Online

The Garden Good Guys:

Plants that Attract Beneficial Insects

Plants to Attract Pollinating Insects

What's Killing the Bees? A New Study Offers Clues

Landscaping, Lawns, Flowers

Getting the Yard Ready for a Rain and Wind Storm

Watering Tips for Drip Irrigation

The Cure for Non-Performing Daffodils

WELO is coming. Start Planning to Save Water Now

Plants Wilting in the Heat? Check Before You Water

Water-Saving Tips For Your Yard

Get Rid of Your Lawn with Soil Solarization

How to Kill Your Lawn in 2 Easy Steps

Droopy Plants on a Hot Day. Water...or Not?

Trees and Shrubs

Holy Jumping Oak Galls, Batman!

Fall & Winter:

Winter Storms and Tree Troubles

What to Do AFTER a Hard Freeze

What to Do When a Hard Freeze is Forecast

New Year's Resolutions for Gardeners

Persimmons: THE Edible Ornamental of Fall

Innovative Peach Leaf Curl Controls

Frost, Freezes Ahead. Get Your Yard Ready

After a Freeze, What Should a Gardener Do?

Fall-Winter Houseplant Care Tips

Drain the Rain Away from the House & Garden

What to Do in Your Yard AFTER the Storm

Tips for the Fall-Winter Vegetable Garden

Add Color for the Cold, Gray Days of Winter

Winter Storms and Trees: Inspect Them Now!

How to Grow Oak Trees from Acorns

What NOT to do in the Garden in Fall

Dead Foliage Now? Leaf it Alone!

Problem Plants

Have Horses? Avoid These Plants!

Safe Plants for You, But They're Poison to Your Pets
+++++++++++++++++++++++++++++++++++++++++++++++

Garden Data (thru Aug. 12, 2016)

Avg. evapotranspiration rate this past week : 1.6" valley; 1.8-2.0" foothills.

Soil Temperature: 73 (F) valley. 76 (F) low foothills. 65 (F) upper foothills.

Click Here for more Information about soil temperature and evapotranspiration rates

Chilling hours/portions (hours at 32-45 degrees-F, necessary for deciduous fruit tree production)

Nov. 1-Feb. 29, 2016:

Valley: Chill Hours: 714-896 . Chill Portions: 68-74.

Foothills: Chill Hours: 744-1360. Chill Portions: 73-85

What is a "Chill Hour", what is a "Chill Portion"?

Chill Portion Requirements for selected fruit and nut varieties

Nov. 1-Feb. 28, 2015:

Valley: 444-805 chill hours; 61-69 chill portions.

Foothills: 380-1095 chill hours; 65-85 chill portions

2013-2014 Chill Season, Nov. 1 - Feb. 28:

Valley (Sac., SJ, Yolo, Sutter, Solano Cos.): 868-1230 hours

Foothills (Amador, El Dorado, Placer Cos.): 567-1129 hours

2012-2013 Chill Season Totals: VALLEY: 1028-1325 hours; FOOTHILLS: 877-1863 hours

++++++++++++++++++++++++++++++++++++++++++++++++++++

Wondering when is the right time to plant?

The online Farmer Fred Interactive Vegetable Planting Calendar for Northern & Central California

is for you! Click on each vegetable for specific planting information.

Also, download the printable planting calendar!

++++++++++++++++++++++++++++++++++++++++++++++++++++

Looking for lists and pictures of plants that don't require much water? Go to:

This is a project undertaken in conjunction with the municipalities and water districts in many California locales. The website has a wealth of local residential photography and plant information to help homeowners improve their garden in a water efficient way.

Sacramento, El Dorado and Placer residents: click on the link - Be Water Smart .

======================================== Find a Green Gardener-certified landscaper near you: http://www.ecolandscape.org/programGG/GreenGardenerRefList.html ++++++++++++++++++++++++++++++++++++++++++++++++

UPCOMING EVENTS

Saturday August 13 Saturdays with Barry A lot of things are happening in the spring and summer vegetable garden. Barry will explain various planting, thinning and pest control needs as well as needs for the success of your vegetable garden during each month's demonstration. FREE CLASS 8:00 am - noon Sherwood Demonstration Garden, 6699 Campus Drive, Placerville. Sponsored by the Master Gardeners of El Dorado County. ========================================= Saturday, Aug 13, 9a-2p 9th Annual Woodland Tomato Festival Main St., Woodland Free Downtown Main Street will be closed from 3rd to College streets on Aug. 13, as we celebrate Yolo County's tomato harvest from 9 a.m. to 2 p.m. Taste and score restaurant salsas as well as 15 heirloom and hybrid tomato varieties (9 to noon). Enjoy our Top Tomato Chef Competition, live music, and kids activities at this FREE event. Farmer's Market venders and more than 60 other booths will fill up the street - local artisans and crafts, food venders, a kids' play area, healthcare and community information booths, local businesses and much more. For more information contact Sonia@woodlandfarmersmarket.com or go to www.woodlandtomatofestival.com ======================================= Saturday, August 13 DIY Summer Gardening Series, Pt. 2 Our summer series continues with DIY Sprinkler/Drip Design & Install. $6 Roseville residents, $8 non-residents Roseville Utility Exploration Center, 1501 Pleasant Grove Blvd. For more information call 916-746-1550. ====================================== Wednesday August 24 Apples & Pears: From Garden to Table Are you inundated with apples and pears from your own garden? The UCCE Master Food Preservers and Master Gardeners are teaming up for this popular class. Yes, it's a two-fer! Join us and learn how to care and feed your pome trees (apples, pears, and quince) and then what do with all the bounty those well cared for trees provide. FREE CLASS 9:00 am - noon Cameron Park Community Center, 2502 Country Club Drive, Cameron Park. Sponsored by the Master Gardeners of El Dorado County. ======================================== Saturday August 27 Rock Gardens Are you looking for a beautiful way to replace your thirsty lawn, landscape a slope, or create a pocket garden? Join this talented team of Master Gardeners for a presentation on rock gardening. Learn about the range of classical and modern design choices; how to assess your site; setting up the rock garden (rocks, soil, water, plant selection and maintenance) and our lessons-learned from creating the Demo Garden's rock garden. Class will include indoor presentations plus a visit to the garden. FREE CLASS 9:00 am - noon Sherwood Demonstration Garden, 6699 Campus Drive, Placerville. Sponsored by the Master Gardeners of El Dorado County. ========================================== Tuesday August 30, 6-8pm Fairy Garden workshop • 100 Sunrise Blvd, Colusa, Conference room • $25 fee includes plants, soil and container • Fee does not include accessories For more info and details: http://cecolusa.ucanr.edu/?newsitem=64240 Cooperative Extension Colusa County PO Box 180, 100 Sunrise Boulevard Suite E Colusa, CA 95932 Phone: (530) 458-0570 Fax: (530) 458-4625 Email: colusa@ucanr.edu ==================================== 2017 San Joaquin Co Master Gardener Training Deadline to apply: Friday, Oct. 14 Do you love gardening? Do you live in San Joaquin County and want to learn more and share your knowledge with the public? Farmers markets, the Master Gardener hotline, school gardens, and public gardening workshops will all benefit from the expertise you gain at the 2017 Master Gardener training program. Training runs from January 25 to May 31, 2017, from 8:30 am to 1:30 pm every Wednesday. The cost for the training is $180.00. The deadline for applications is October 14. Interviews will be held in early November. You must be a resident of San Joaquin County to join. For more information or to apply, see ucanr.edu/2017sjmg or call 209.953.6106.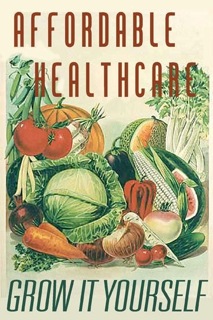 ==============================