Lifetime Master Gardener
Fred Hoffman
is the host of the "KFBK Garden
Show" on
1530-AM/93.1-FM KFBK
in Sacramento, California each Sunday
morning from 8 a.m. to 10 a.m. Pacfic Time, followed by "Get Growing" on
Talk 650 KSTE
in Sacramento, 10 a.m. to Noon. At noon, it's the
KSTE Farm Hour
.
And, you can listen to all the shows, live, via the
KFBK.com
and
KSTE.com
websites.
Available as podcasts, too!
Previous editions of
"The KFBK Garden Show"
and "
Get Growing"
.
Plus, for news about California agriculture, it's the
KSTE Farm Hour.
New Podcast links for Itunes podcast users:
KFBK Garden Show
Get Growing
KSTE Farm Hour
Southern Sacramento and Northern San Joaquin County gardeners can also
get current gardening information from Fred in his Saturday gardening column
in the Lodi News-Sentinel.; also available at the
Farmer Fred Rant! Blog page
.
UPCOMING GUESTS ON THE "KFBK GARDEN SHOW" & "GET GROWING" ON KSTE
Dec. 17: Juliet Voigtlander, Chris Aycock - El Dorado Nursery and Gardens: "Plants for Shade; Pruning"
Dec. 24: Steve Zien, Living Resources Co.: "All About Healthy Soils"
Dec 31: Pam Bone, Sacramento County Master Gardener: "Tree Talk"
Jan. 7: Rosarians Baldo Villegas and Charlotte Owendyk: "Rose Pruning"
A Clue for the Garden Grappler
Visit the Farmer Fred Rant Blog Page for These Garden Tips and More:
Vegetables:

Planting Your First Vegetable Garden? Some Tips

Some Vegetables Require Less Water Than Others

Interactive Vegetable Planting Calendar

Will Those Green Tomatoes Turn Red This Fall?

Before You Plant, Check the Soil Temperature

Starting Tomatoes, Peppers From Seed

More Tips on Starting Tomatoes from Seed

Pepper Seeds Slow to Germinate? Some Tips

Heirloom Vegetables Are Better For You

Crop Rotation Plan for the Home Garden

Crop Rotation for the Garden, Pt. 2

The Hazards of Overfeeding Your Plants

Hand-Pollinating Squash Plants

Fruits:

Avocado Trees for Sacramento? A Guide

Frost/Freeze Protection Ideas for Citrus

Choosing and Planting Bare Root Fruit Trees

Mulch Under a Citrus Tree: Pros and Cons

Bareroot Fruit Tree Shopping? Buyer Beware!

Harvest Fruits By Look and Feel, Not the Calendar

Know Your Fruit Tree Rootstocks

Growing Blueberries in Container

Anatomy of a Professional Fruit Tasting

Why Are the Blackberries Turning White?

Bad Bugs, Diseases, Weeds:

The Green Fruit Beetles Are Back

Battling Sooty Mold & Scale on Citrus

Controlling Fungus Gnats on Houseplants

Leaf Spot Problem? Here's What to Do

Yellowjacket Fun Facts! Control Tips, Too

ETC.

How To Find Garden Answers Online

Garden Shoes...or Gardening Shoes?

The Garden Good Guys:

Plants that Attract Beneficial Insects

Plants to Attract Pollinating Insects

What's Killing the Bees? A New Study Offers Clues

Landscaping, Lawns, Flowers

Getting the Yard Ready for a Rain and Wind Storm

Watering Tips for Drip Irrigation

The Cure for Non-Performing Daffodils

WELO is coming. Start Planning to Save Water Now

Plants Wilting in the Heat? Check Before You Water

Water-Saving Tips For Your Yard

Get Rid of Your Lawn with Soil Solarization

How to Kill Your Lawn in 2 Easy Steps

Droopy Plants on a Hot Day. Water...or Not?

Trees and Shrubs

Holy Jumping Oak Galls, Batman!

Fall & Winter:

Rain Draining Strategies to Save Your Home and Garden

Winter Storms and Tree Troubles

What to Do AFTER a Hard Freeze

What to Do When a Hard Freeze is Forecast

New Year's Resolutions for Gardeners

Persimmons: THE Edible Ornamental of Fall

Innovative Peach Leaf Curl Controls

Frost, Freezes Ahead. Get Your Yard Ready

After a Freeze, What Should a Gardener Do?

Fall-Winter Houseplant Care Tips

Drain the Rain Away from the House & Garden

What to Do in Your Yard AFTER the Storm

Tips for the Fall-Winter Vegetable Garden

Add Color for the Cold, Gray Days of Winter

Winter Storms and Trees: Inspect Them Now!

How to Grow Oak Trees from Acorns

What NOT to do in the Garden in Fall

Dead Foliage Now? Leaf it Alone!

Problem Plants

Have Horses? Avoid These Plants!

Safe Plants for You, But They're Poison to Your Pets
+++++++++++++++++++++++++++++++++++++++++++++++

Garden Data (through Dec. 3, 2017)

Avg. evapotranspiration rate this past week : .27-.29" valley; .27-.43" foothills.

Soil Temperature: 56-57 (F) valley. 58 (F) low foothills. 52 (F) upper foothills.

Click Here for more Information about soil temperature and evapotranspiration rates

++++++++++++++++++++++++++++++++++++++++

Chilling hours/portions (hours at 32-45 degrees-F, necessary for deciduous fruit tree production, Nov.-Feb.)

Nov. 1, 2017 - Nov. 24, 2017: Chill Hours: 28-46 valley; 16-108 foothills. Chill Portions: 9-15 valley; 11-21 foothills.

What is a "Chill Hour", what is a "Chill Portion"?

Chill Portion Requirements for selected fruit and nut varieties

Nov. 1, 2016 - Feb. 28, 2017:

Chill Hours: 796-933 valley; 900-1350 foothills. Chill Portions: 65-75 valley; 74-93 foothills.

Nov. 1, 2015-Feb. 29, 2016:

Valley: Chill Hours: 714-896 . Chill Portions: 68-74.

Foothills: Chill Hours: 744-1360. Chill Portions: 73-85

Nov. 1, 2014-Feb. 28, 2015:

Valley: 444-805 chill hours; 61-69 chill portions.

Foothills: 380-1095 chill hours; 65-85 chill portions

Nov. 1, 2013 - Feb. 28, 2014:

Valley (Sac., SJ, Yolo, Sutter, Solano Cos.): 868-1230 hours

Foothills (Amador, El Dorado, Placer Cos.): 567-1129 hours

2012-2013 Chill Season Totals: VALLEY: 1028-1325 hours; FOOTHILLS: 877-1863 hours

++++++++++++++++++++++++++++++++++++++++++++++++++++

Wondering when is the right time to plant?

The online Farmer Fred Interactive Vegetable Planting Calendar for Northern California is for you! Click on each vegetable for specific planting information.

Also, download the printable planting calendar.

++++++++++++++++++++++++++++++++++++++++++++++++++++

Looking for lists and pictures of plants that don't require much water? Go to:

This is a project undertaken in conjunction with the municipalities and water districts in many California locales. The website has a wealth of local residential photography and plant information to help homeowners improve their garden in a water efficient way.

Sacramento, El Dorado and Placer residents: click on the link - Be Water Smart .

======================================== Find a Green Gardener-certified landscaper near you: http://www.ecolandscape.org/programGG/GreenGardenerRefList.html ++++++++++++++++++++++++++++++++++++++++++++++++

UPCOMING EVENTS

Fri-Sat. Dec. 8 and 9, 10 am to 4 pm Murer House Holiday Garden and Gift Boutique Murer House Learning Center 1125 Joe Murer Court, Folsom (near Sutter and Fong) Free Admission Come check out the Murer House Holiday Garden and Gift Boutique! Hand-crafted, unique, herbal, organic and delicious! Visit our holiday market! From fresh and dried herbal wreaths to authentic English baked goods, handmade doll outfits, Japanese paper goods, we've got the special items that make perfect gifts with great prices! Open to the public with plenty of parking! Come see us and support the Murer House, an all volunteer non-profit that protects and preserves the historic Giuseppe Murer House and provides Italian and historic programming for the community! ================================== WHEN: Saturday, January 20, 2018, 9:00 a.m.-3:00 p.m. WHAT: Free Workshop at the Horticulture Center WHERE: Horticulture Center, 11549 Fair Oaks Blvd., Fair Oaks, CA 95628 For More Information: UC Cooperative Extension, (916) 875-6913 or go to sacmg.ucanr.edu or facebook.com/sacmg Master Gardeners will demonstrate winter pruning of deciduous fruit trees, blueberries, cane berries, grape vines and landscape trees plus how to construct a worm bin. Learn tips for bare root fruit tree planting, citrus frost protection, pruning salvias, planting and tending winter herbs. Bring your gardening questions to the Ask the Master Gardener table. Located outside-rain or shine. Sacramento County Master Gardener 2018 Gardening Guide and Calendars will be available for $10, including sales tax. ======================= WHEN: Saturday, February 10, 2018, 10:00 a.m. to 12:00 p.m. WHAT: UCCE Master Gardeners of Sacramento County presents "Compost - It's Easy to Do" WHERE: UC Cooperative Extension, 4145 Branch Center Road, Sacramento 95827 COST: $10 per person. Space limited; pre-registration required. It is easy and fun to recycle your fruit and vegetable scraps, leaves, and plant cuttings into compost! Compost adds to your garden soil, helps retain moisture which saves water, suppresses weeds, prevents soil erosion, and loosens clay and compacted soils. The UCCE Master Gardeners of Sacramento County will teach how the ecosystem of the compost pile works, how to select a bin system perfect for your needs, and tips for success. Class participants will receive a free compost bin. Registration information: sacmg.ucanr.edu/Special_Events For More Information: UC Cooperative Extension, (916) 875-6913, sacmg.ucanr.edu, facebook.com/sacmg =========================== WHEN: Saturday, March 3, 2018, 10:00 am-12:00 pm WHAT: UCCE Master Gardeners of Sacramento County presents "Worm Composting" WHERE: UC Cooperative Extension Office, 4145 Branch Center Road, Sacramento 95827 COST: $25 includes worm bin, worms and educational materials. Space limited; pre-registration is required. Registration information: sacmg.ucanr.edu/Special_Events For More Information: UC Cooperative Extension, (916) 875-6913, sacmg.ucanr.edu, facebook.com/sacmg The UCCE Master Gardeners of Sacramento County will teach how this neat, easy and odorless method of composting is ideal for indoor or outdoor locations. Learn about worm composting bin selection, how to meet the red wigglers' bedding and food needs and how to harvest castings. Discover the benefits of being a Worm Wrangler and take home a worm bin with worms.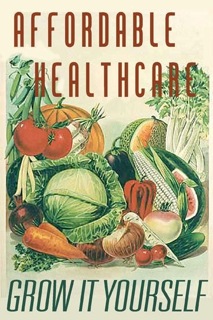 ==============================