Lifetime Master Gardener
Fred Hoffman
is the host of the "KFBK Garden
Show" on
1530-AM/93.1-FM KFBK
in Sacramento, California each Sunday
morning from 8 a.m. to 10 a.m. Pacfic Time, followed by "Get Growing" on
Talk 650 KSTE
in Sacramento, 10 a.m. to Noon. At noon, it's the
KSTE Farm Hour
.
And, you can listen to all the shows, live, via the
KFBK.com
and
KSTE.com
websites.
Available as podcasts, too!
Previous editions of
"The KFBK Garden Show"
and "
Get Growing"
.
Plus, for news about California agriculture, it's the
KSTE Farm Hour.
Podcast links for Apple podcast users:
KFBK Garden Show
Get Growing
KSTE Farm Hour
Southern Sacramento and Northern San Joaquin County gardeners can also
get current gardening information from Fred in his Saturday gardening column
in the Lodi News-Sentinel.
; also available at the
Farmer Fred Rant! Blog page
.
UPCOMING GUESTS ON THE "KFBK GARDEN SHOW" & "GET GROWING" ON KSTE
Jan. 5: Baldo Villegas, Charlotte Owendyk - Sierra Foothills Rose Society: "Winter Rose Care".
Jan. 12: Jeff Gravish, Consulting Arborist - Boething Treeland Farm: "Trees vs.Storms"; Linda Chalker-Scott, Washington State University: "The Myth of Walnut Trees Inhibiting Plant Growth"; Robert Kourik - "The Benefits of the No-Dig Garden"; "Good Pruning Tools for Gardeners" (Simulcast on the Newsradio KFBK Facebook Video Page)
Jan. 19: Phil Pursel, Dave Wilson Nursery: "Planting fruit and nut trees"; "Pruning tips"
A Clue for the Garden Grappler
Visit the
Farmer Fred Rant Blog Page
for These Garden Tips and More:
Vegetables:

Interactive Vegetable Planting Calendar

Planting Your First Vegetable Garden? Some Tips

Growing Tomatoes in Containers

Some Vegetables Require Less Water Than Others

Will Those Green Tomatoes Turn Red This Fall?

Before You Plant, Check the Soil Temperature

Starting Tomatoes, Peppers From Seed

More Tips on Starting Tomatoes from Seed

Pepper Seeds Slow to Germinate? Some Tips

Heirloom Vegetables Are Better For You

Crop Rotation Plan for the Home Garden

Crop Rotation for the Garden, Pt. 2

The Hazards of Overfeeding Your Plants

Hand-Pollinating Squash Plants

Fruits:

Avocado Trees for Sacramento? A Guide

Frost/Freeze Protection Ideas for Citrus

Choosing and Planting Bare Root Fruit Trees

Mulch Under a Citrus Tree: Pros and Cons

Bareroot Fruit Tree Shopping? Buyer Beware!

Harvest Fruits By Look and Feel, Not the Calendar

Know Your Fruit Tree Rootstocks

Growing Blueberries in Container

Anatomy of a Professional Fruit Tasting

Why Are the Blackberries Turning White?

Bad Bugs, Diseases, Weeds:

The Green Fruit Beetles Are Back

Battling Sooty Mold & Scale on Citrus

Controlling Fungus Gnats on Houseplants

Leaf Spot Problem? Here's What to Do

Yellowjacket Fun Facts! Control Tips, Too

ETC.

How To Find Garden Answers Online

Garden Shoes...or Gardening Shoes?

The Garden Good Guys:

4 Plants to Attract Pollinators and Beneficials

Plants that Attract Beneficial Insects

Plants to Attract Pollinating Insects

What's Killing the Bees? A New Study Offers Clues

Landscaping, Lawns, Flowers

100+ Great Roses For California

Getting the Yard Ready for a Rain and Wind Storm

Watering Tips for Drip Irrigation

The Cure for Non-Performing Daffodils

WELO is coming. Start Planning to Save Water Now

Plants Wilting in the Heat? Check Before You Water

Water-Saving Tips For Your Yard

Get Rid of Your Lawn with Soil Solarization

How to Kill Your Lawn in 2 Easy Steps

Droopy Plants on a Hot Day. Water...or Not?

Trees and Shrubs

Holy Jumping Oak Galls, Batman!

Fall & Winter:

Rain Draining Strategies to Save Your Home and Garden

Winter Storms and Tree Troubles

What to Do AFTER a Hard Freeze

What to Do When a Hard Freeze is Forecast

New Year's Resolutions for Gardeners

Persimmons: THE Edible Ornamental of Fall

Innovative Peach Leaf Curl Controls

Frost, Freezes Ahead. Get Your Yard Ready

After a Freeze, What Should a Gardener Do?

Fall-Winter Houseplant Care Tips

Drain the Rain Away from the House & Garden

What to Do in Your Yard AFTER the Storm

Tips for the Fall-Winter Vegetable Garden

Add Color for the Cold, Gray Days of Winter

Winter Storms and Trees: Inspect Them Now!

How to Grow Oak Trees from Acorns

What NOT to do in the Garden in Fall

Dead Foliage Now? Leaf it Alone!

Problem Plants

Have Horses? Avoid These Plants!

Safe Plants for You, But They're Poison to Your Pets
+++++++++++++++++++++++++++++++++++++++++++++++

Garden Data (through Jan. 11, 2020)

Avg. evapotranspiration rate this past week : Valley: .23-.25" ; Foothills: .25-.33"

Soil Temperature: Valley: 47-48 (F). Low foothills: 50 (F). Upper foothills: 46 (F)

Click Here for more Information about soil temperature and evapotranspiration rates

++++++++++++++++++++++++++++++++++++++++

Chilling hours/portions (hours at 32-45 degrees-F, necessary for deciduous fruit tree production, Nov.-Feb.)

What is a "Chill Hour", what is a "Chill Portion"?

Chill Portion Requirements for selected fruit and nut varieties

Nov. 1, 2019-Jan. 11, 2020:

Chill Hours: 411-573 valley; 404-649 foothills. Chill Portions: 38-39 valley; 43-48 foothills.

----------------------------------------------------------------

Nov. 1, 2018-Feb. 28, 2019 (FINAL):

Chill Hours: 752-810 valley; 1218-1253 foothills. Chill Portions: 70-76 valley; 81-84 foothills.

Nov. 1, 2017 - Feb. 28, 2018:

Chill Hours: 762-905 valley; 618-1115 foothills. Chill Portions: 67-75 valley; 72-84 foothills.

Nov. 1, 2016 - Feb. 28, 2017:

Chill Hours: 796-933 valley; 900-1350 foothills. Chill Portions: 65-75 valley; 74-93 foothills.

Nov. 1, 2015-Feb. 29, 2016:

Valley: Chill Hours: 714-896 . Chill Portions: 68-74. Foothills: Chill Hours: 744-1360. Chill Portions: 73-85

Nov. 1, 2014-Feb. 28, 2015:

Valley: 444-805 chill hours; 61-69 chill portions. Foothills: 380-1095 chill hours; 65-85 chill portions

Nov. 1, 2013 - Feb. 28, 2014:

Valley (Sac., SJ, Yolo, Sutter, Solano Cos.): 868-1230 hours Foothills (Amador, El Dorado, Placer Cos.): 567-1129 hours

2012-2013 Chill Season Totals:

VALLEY: 1028-1325 hours; FOOTHILLS: 877-1863 hours

++++++++++++++++++++++++++++++++++++++++++++++++++++

Wondering when is the right time to plant?

The online Farmer Fred Interactive Vegetable Planting Calendar for Northern California is for you! Click on each vegetable for specific planting information.

Also, download the printable planting calendar.

++++++++++++++++++++++++++++++++++++++++++++++++++++

Looking for lists and pictures of plants that don't require much water? Go to:

This is a project undertaken in conjunction with the municipalities and water districts in many California locales. The website has a wealth of local residential photography and plant information to help homeowners improve their garden in a water efficient way.

Sacramento, El Dorado and Placer residents: click on the link - Be Water Smart .

======================================== Find a Green Gardener-certified landscaper near you: http://www.ecolandscape.org/programGG/GreenGardenerRefList.html ++++++++++++++++++++++++++++++++++++++++++++++++

UPCOMING EVENTS

Monday, January 13 10:00 AM - 12:00 PM Lodi Library 201 W. Locust Street, Lodi All About Roses & Preserving Citrus with the UC Master Food Preservers This class will be taught by the San Joaquin County UC Master Gardeners and the UC Master Food Preservers. We will start off with seasonal rose maintenance and care and then switch gears to cover ways to preserve the abundance of citrus you may have in your yard right now. RSVP: Space is limited at all of our free classes. Please call the University of CA Cooperative Extension at 209-953-6100 to reserve your seat and class materials. =================== WHEN: Wednesday, January 15, 2020, 6:30 pm to 8:30 pm WHAT: UCCE Master Food Preservers of Sacramento County presents: Make & Take: Bring and Learn to Use Your Own Pressure Canner Cost: $20 per person Class is limited to 10 participants Pre-registration required at: ucanr.edu/sacmfp_classes WHERE: UCCE Sacramento County, 4145 Branch Center Road, Sacramento 95827 For More Information: UC Cooperative Extension, (916) 875-6913, sacmfp.ucanr.edu Bring your pressure canner to this class and practice using it under the guidance of experienced UCCE Master Food Preserver volunteers. (If you have a Presto dial-gauge canner, we'll also test the gauge.) We'll give you help sheets on how to use and maintain your pressure canner, and walk you through the entire pressure canning process. You'll leave with a jar of beautifully canned colored water as proof that your pressure canner works and you can use it. Pressure canning opens up a fabulous world of broth, soups, meats, and vegetables that you can use in meals throughout the year. You've got a pressure canner; use it! Note: if your pressure canner has a rubber gasket and rubber pressure plug, and they're old, we suggest ordering replacements before the class. Check-in begins at 6:00 pm; workshop starts promptly at 6:30 Deadline to register is Friday, January 10, 2020. ================================ Wednesday, January 15, 2020 WHAT: Deadline for Grant Applications WHO: Sacramento Perennial Plant Club Saul Wiseman Grants to Garden Projects of Nonprofit Organizations in Sacramento County Each year the Sacramento Perennial Plant Club awards grants of up to $600 to nonprofit organizations for gardening projects located in Sacramento County. The purpose of the Saul Wiseman Grants is to promote gardening and horticultural activities with an emphasis on education, service, or enhancement to our community. Non-profit groups and schools within the County of Sacramento are encouraged apply. Applicants may request up to $600. Visit the Sacramento Perennial Plant Club.org/grants web site for a grant application and photos of previous grant-funded projects. Grant application deadline is January 15, 2020 and grants will be awarded in February 2020. ================== Thursday, January 16, 2020, 1:00 - 4:00 pm UC Master Food Preservers and the the UC Master Gardeners of Napa County invite the community to join them for a public gardening workshop, "Citrus: Preserve it: Serve It". This workshop will be held on at the UCCE Meeting Room, 1710 Soscol Avenue, Napa. Check-in begins at 12:30 pm, workshop starts promptly at 1:00 pm. At this workshop you will learn how to freeze, dehydrate and can a variety of citrus products through multiple live demonstrations, followed by suggestions on how to incorporate preserved citrus in your meals; sweet and savory uses, freeze & dehydrate, pie fillings and jams, jellies & marmalades. Registration is preferred, space is limited. There is a charge of $15/person. Register online at http://ucanr.edu/citrus-jan-16 . For more information contact Robin at (530) 621-5528 or email at rkcleveland@ucanr.edu. ==================== Saturday, Jan. 18 9am-Noon Pruning Workshop Fair Oaks Horticulture Center 11549 Fair Oaks Blvd (in Fair Oaks Park) Fair Oaks, CA 95628 The Sacramento County Master Gardeners present a winter pruning clinic. Hear presentations on pruning deciduous fruit trees, blueberries, cane berries, grape vines and roses. The vineyard will feature cane and spur dormant pruning and discuss how to double prune grapes. Garden tools will be on display, plus demonstrations will be held on how to build and turn the compost pile. In the vegetable garden learn about growing cool season vegetables. The Herb area will introduce the 2020 herb of the year and share ideas for planning the herb garden. Free. Located outside, rain or shine. More info: http://sacmg.ucanr.edu/Fair_Oaks_Horticulture_Center/Workshop_Schedule/ 0r call 916-875-6913 ================== Saturday, January 18, 9:00 am to Noon Understanding and Improving Your Soil at the Amador County GSA Building, 12200-B Airport Road, Jackson It's amazing how quickly you can improve your soil. Come to the class to learn how to evaluate your soil and bring it to life. Learn about the magic of compost, vermiculture, cover crops, and mulch. Take away basic guidelines for improving and maintaining a healthy living soil. Presented by the Amador County Master Gardeners. ========================= Saturday, January 18th 19 AM - 2 PM Preserving Citrus - San Joaquin County UC Master Food Preservers $25.00 Do you have an abundance of citrus that you are wondering what to make with it and how you can enjoy it throughout the year? Join us on January 18th for our hands-on workshop. We will be making marmalade and other citrus products. You will get to learn how to make these recipes and take jars home to enjoy. Please call the University of CA Cooperative Extension at 209-953-6100 for more information. =========================== WHEN: Saturday, January 18, 2020, 10:00 a.m to 11:30 a.m. WHAT: Free Rose Pruning Workshop WHERE: Davis Central Park Gardens at corner of Third and B Street DETAILS: Yolo County Master gardeners will demonstrate pruning of roses and provide tips for healthy roses and integrated pest management. ============================== WHEN: Saturday, January 18, 2020, 10:00 a.m. to 11:00 a.m. WHAT: Free Rose Pruning Workshop WHERE: Woodland Community College, 2300 E. Gibson Rd. DETAILS: A workshop by Yolo County Master Gardeners Maryellen Mackenzie and Janet Branaman will show how to encourage robust spring blooming and healthy plants. ============================= WHEN: Sunday, January 19, 2020, 2:00 p.m. to 4:00 p.m. WHAT: Free Gardening Forum on Various Topics WHERE: Mary L. Stephens Library in Davis, at 315 14th Street, in the Children's Area Conference Room. DETAILS: Bring your questions and Yolo County Master Gardeners will provide answers and discuss winter projects, maintenance of your landscape, irrigation and mulching. ============================== Monday, January 20 10:00 AM - 12:00 noon First Congregational Church, 100 N Acacia Ave, Ripon, 95366 All About Roses & Preserving Citrus with the UC Master Food Preservers This class will be taught by the San Joaquin County UC Master Gardeners and the UC Master Food Preservers. We will start off with seasonal rose maintenance and care and then switch gears to cover ways to preserve the abundance of citrus you may have in your yard right now. RSVP: Space is limited at all of our free classes. Please call the University of CA Cooperative Extension at 209-953-6100 to reserve your seat and class materials. ======================= WHEN; Thursday, January 23, 7pm WHAT: Guest Speaker, Jennifer Jewell The Earth in Her Hands, at the Sacramento Perennial Plant Club meeting WHERE: Shepard Garden and Arts Center, 3330 McKinley Blvd, Sacramento, CA 95816 Guest speaker, Jennifer Jewell, creator and host of the weekly national award-winning, public radio program and podcast, Cultivating Place: Conversations on Natural History & the Human Impulse to Garden, will share a sneak preview of her upcoming book The Earth in Her Hands: 75 Extraordinary Women Working in the World of Plants. Since the beginning of time, man has been grounded to the earth, dependent on its plants and the natural world. Jennifer Jewell is a modern-day seer transmitted through the radio waves, internet and the printed word, her message extends far beyond those early people who huddled around the campfire. After the devastation and horrific loss of the Paradise fire, an event that forever changed her and her community; she offered words of solace and hope from lessons observed in nature. We looked up to truth seekers for guidance and wisdom to make sense of events and life's mysteries. The public is welcome. ================= Saturday, January 25 9:00 am to Noon The Selection & Care of Roses, Including Heritage Roses Learn the long history of rose cultivation, how to raise roses in the foothills, and how and when to prune them. Also learn about heritage roses, including propagation and a new heritage rose garden coming to Jackson. at the Amador County GSA Building, 12200-B Airport Road, Jackson. Presented by the Amador County Master Gardeners ====================================== Saturday, January 25th 9am-noon Location: Bethel-Delfino Agriculture Building, 311 Fair Lane, Placerville Spring and Summer Vegetables It's time to prepare the garden for warm season vegetables. Master Gardener Zack Dowell will discuss garden plant selection, planting times, site selection, soil preparation, proper seed planting techniques, and pest management. Don't miss this popular class! Presented by the Master Gardeners of El Dorado County ==================== WHEN: Saturday, January 25, 2020, 11:00 a.m. to Noon. WHAT: Free Woodland Year-Round Kitchen Gardening Workshop WHERE: Woodland Library, in the Leake Room, located at 250 1st Street. DETAILS: Yolo County Master Gardeners will discuss what to harvest from your winter garden for the home kitchen. You will also learn about fruit tree selection and planting, and proper care of winter tools. ================================== WHEN: Sunday, January 26, 2020, 2:00 p.m. to 4:00 p.m. WHAT: Free Year-Round Kitchen Gardening Workshop WHERE: Mary L. Stephens Library in Davis, at 315 14th Street, in the Children's Area Conference Room. DETAILS: This workshop covers winter planting and care of edible flowers, fruit trees, herbs and vegetables, and what you can harvest during the winter months. ======================================= Tuesday, January 28th 10:30 AM - 12:00 PM UC San Joaquin County Master Gardener Office - 2101 E. Earhart Ave. Stockton 95206 Home Orchard Basics &endash; Whether you have 1 fruit tree or 10, we will cover seasonal chores you should be doing, general tree care, how to plant and prune and more. RSVP: Space is limited at all of our free classes. Please call the University of CA Cooperative Extension at 209-953-6100 to reserve your seat and class materials. ================================== Saturday, February 1, 9am Fire Wise Landscaping Do you want to create an attractive and fire-wise landscape? Did you know that many plants can be fire-wise that are not water-thirsty? Join Master Gardener Robin Stanley and Alice Cantelow and retired CAL FIRE Chief Deputy Director Mark Stanley to learn how to balance aesthetics and safety to increase the chances your property and home can withstand a wildfire. We will also be talking about the varieties of plants that are both fire resistant, water-conserving, and wildlife friendly. Bethel-Delfino Agriculture Building, 311 Fair Lane, Placerville. Presented by the El Dorado County Master Gardeners. ============================= Saturday, February 1, 9:00 am to Noon at the Amador County GSA Building, 12200-B Airport Road, Jackson Introduction to Vegetable Gardening in the Foothills Growing your own vegetables can be fulfilling and downright tasty! Join us to learn what vegetables grow well in the foothils and how best to care for them. The climate in the foothills is much different from other areas of California and gardeners need to consider more when planning their vegetable garden like temperature, water, soil quality, pests. This class will provide a great basis for planning and cultivating a productive and vibrant vegetable garden. Presented by the Amador County Master Gardeners. ==================================== WHEN: Saturday, February 8, 2020, 9:00 am to 12:00 noon WHAT: UCCE Master Food Preservers of Sacramento County presents Boiling Water & Steam Canning Basics COST: Free. No reservation necessary. WHERE: UCCE Sacramento County, 4145 Branch Center Road, Sacramento 95827 For More Information: UC Cooperative Extension, (916) 875-6913, sacmfp.ucanr.edu UCCE Master Food Preserver Dennis Prendergast provides a basic introduction to safe boiling water and steam canning techniques. Learn how to can high-acid foods. ================================== WHEN: Saturday, February 8, 2020, 9:00 a.m. - 12:00 p.m. WHAT: Open Garden at the Horticulture Center WHERE: Horticulture Center, 11549 Fair Oaks Blvd., Fair Oaks, CA 95628 For More Information: UC Cooperative Extension, (916) 875-6913 or go to sacmg.ucanr.edu or facebook.com/sacmg At 10 a.m., watch mini-demonstrations on: Water Efficient Landscapes: Getting ready for spring. Orchard: Late fruit tree pruning. Herbs: Preparing the herb garden for planting. Vegetables: Growing and caring for strawberries. Vineyard: Cane and spur dormant pruning demo. On-going: Vegetables: Growing cool season vegetables. Compost: Building, turning and harvesting compost. Orchard: Scion grafting; citrus fertilizing; peach leaf curl and brown rot diseases. Bring samples of your problem plants or insects to the Ask the Master Gardeners table. The Master Gardeners 2020 Gardening Guide and Calendar will be available for $10, including sales tax. Located outside - rain or shine. ======================= Wednesday, February 12, 2020 - Citrus: From Tree to Table, Combo Class We will show you some ways to preserve your citrus by making marmalades, candied peel and flavored salts. Cost: Event is FREE Time/Location: 9:00 am - 12 noon at the Cameron Park Community Center located at 2502 Country Club Dr., Cameron Park, CA A presentation of the UCCE Master Food Preservers of Central Sierra, serving El Dorado, Amador and Calaveras Counties ======================= WHEN: Saturday, February 22, 2020, 10:00 a.m. to 12:00 p.m. WHAT: UCCE Master Gardeners of Sacramento County present a Worm Composting Class WHERE: UC Cooperative Extension, 4145 Branch Center Road, Sacramento 95827 COST: $25 per person. Space is limited: registration required. Registration information: sacmg.ucanr.edu For More Information: UC Cooperative Extension, (916) 875-6913, sacmg.ucanr.edu, facebook.com/sacmg The UCCE Master Gardeners of Sacramento County will teach the basics of worm composting: how to care for worms, what to feed worms and how to construct a bin. Worm composting is neat, easy and odorless, ideal for indoor or outdoor locations. Discover the benefits of being a Worm Wrangler and adopt your own worm bin and worms. Educational materials, worms and bin included. ================= Saturday, February 29, 2020 - Cheese Making, Make and Take Workshop Lasagna for dinner! Yes! Oh no, we don't have any cheese... In this Make and Take Workshop you will learn how to make mozzarella and ricotta cheese in time to use it for your lasagna dinner. It is a quick and easy process once you understand the basics. Cost: $20.00 to cover supplies. Pre-registration is required. http://ucanr.edu/feb29-makentake Time/Location: 9:00 am - 12 noon at the Bethell-Delfino Agricultural Building located at 311 Fair Lane, Placerville, CA A presentation of the UCCE Master Food Preservers of Central Sierra, serving El Dorado, Amador and Calaveras Counties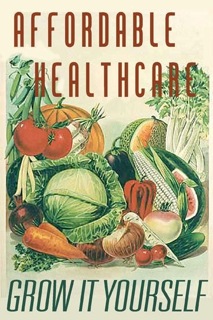 ==============================