Lifetime Master Gardener
Fred Hoffman
is the host of the "KFBK Garden
Show" on
1530-AM/93.1-FM KFBK
in Sacramento, California each Sunday
morning from 8 a.m. to 10 a.m. Pacfic Time, followed by "Get Growing" on
Talk 650 KSTE
in Sacramento, 10 a.m. to Noon. At noon, it's the
KSTE Farm Hour
.
And, you can listen to all the shows, live, via the
KFBK.com
and
KSTE.com
websites.
Available as podcasts, too!
Previous editions of
"The KFBK Garden Show"
and "
Get Growing"
.
Plus, for news about California agriculture, it's the
KSTE Farm Hour.
New Podcast links for Itunes podcast users:
KFBK Garden Show
Get Growing
KSTE Farm Hour
Southern Sacramento and Northern San Joaquin County gardeners can also
get current gardening information from Fred in his Saturday gardening column
in the Lodi News-Sentinel.
; also available at the
Farmer Fred Rant! Blog page
.
UPCOMING GUESTS ON THE "KFBK GARDEN SHOW" & "GET GROWING" ON KSTE
July 7: Quentyn Young - Fair Oaks Blvd. Nursery: "Unusual summer fruits and vegetables for our area"
July 14: Entomologist and Master Rosarian Baldo Villegas: "Summer Rose and Bug Problems", UC Davis Arboretum Superintendent Emeritus Warren Roberts: "The Showy Plants of July"
July 21: Pam Bone, Master Gardener: "Berries"
July 28: Judy McClure, Gail Pothour, Sac. Co. Master Gardeners: "Harvest Day at the Fair Oaks Horticulture Center"
A Clue for the Garden Grappler
Visit the Farmer Fred Rant Blog Page for These Garden Tips and More:
Vegetables:

Interactive Vegetable Planting Calendar

Planting Your First Vegetable Garden? Some Tips

Growing Tomatoes in Containers

Some Vegetables Require Less Water Than Others

Will Those Green Tomatoes Turn Red This Fall?

Before You Plant, Check the Soil Temperature

Starting Tomatoes, Peppers From Seed

More Tips on Starting Tomatoes from Seed

Pepper Seeds Slow to Germinate? Some Tips

Heirloom Vegetables Are Better For You

Crop Rotation Plan for the Home Garden

Crop Rotation for the Garden, Pt. 2

The Hazards of Overfeeding Your Plants

Hand-Pollinating Squash Plants

Fruits:

Avocado Trees for Sacramento? A Guide

Frost/Freeze Protection Ideas for Citrus

Choosing and Planting Bare Root Fruit Trees

Mulch Under a Citrus Tree: Pros and Cons

Bareroot Fruit Tree Shopping? Buyer Beware!

Harvest Fruits By Look and Feel, Not the Calendar

Know Your Fruit Tree Rootstocks

Growing Blueberries in Container

Anatomy of a Professional Fruit Tasting

Why Are the Blackberries Turning White?

Bad Bugs, Diseases, Weeds:

The Green Fruit Beetles Are Back

Battling Sooty Mold & Scale on Citrus

Controlling Fungus Gnats on Houseplants

Leaf Spot Problem? Here's What to Do

Yellowjacket Fun Facts! Control Tips, Too

ETC.

How To Find Garden Answers Online

Garden Shoes...or Gardening Shoes?

The Garden Good Guys:

4 Plants to Attract Pollinators and Beneficials

Plants that Attract Beneficial Insects

Plants to Attract Pollinating Insects

What's Killing the Bees? A New Study Offers Clues

Landscaping, Lawns, Flowers

100+ Great Roses For California

Getting the Yard Ready for a Rain and Wind Storm

Watering Tips for Drip Irrigation

The Cure for Non-Performing Daffodils

WELO is coming. Start Planning to Save Water Now

Plants Wilting in the Heat? Check Before You Water

Water-Saving Tips For Your Yard

Get Rid of Your Lawn with Soil Solarization

How to Kill Your Lawn in 2 Easy Steps

Droopy Plants on a Hot Day. Water...or Not?

Trees and Shrubs

Holy Jumping Oak Galls, Batman!

Fall & Winter:

Rain Draining Strategies to Save Your Home and Garden

Winter Storms and Tree Troubles

What to Do AFTER a Hard Freeze

What to Do When a Hard Freeze is Forecast

New Year's Resolutions for Gardeners

Persimmons: THE Edible Ornamental of Fall

Innovative Peach Leaf Curl Controls

Frost, Freezes Ahead. Get Your Yard Ready

After a Freeze, What Should a Gardener Do?

Fall-Winter Houseplant Care Tips

Drain the Rain Away from the House & Garden

What to Do in Your Yard AFTER the Storm

Tips for the Fall-Winter Vegetable Garden

Add Color for the Cold, Gray Days of Winter

Winter Storms and Trees: Inspect Them Now!

How to Grow Oak Trees from Acorns

What NOT to do in the Garden in Fall

Dead Foliage Now? Leaf it Alone!

Problem Plants

Have Horses? Avoid These Plants!

Safe Plants for You, But They're Poison to Your Pets
+++++++++++++++++++++++++++++++++++++++++++++++

Garden Data (through July 12, 2019)

Avg. evapotranspiration rate this past week : Valley: 1.8" ; Foothills: 1.8-1.9"

Soil Temperature: Valley: 75 (F). Low foothills: 81 (F). Upper foothills: 63 (F)

Click Here for more Information about soil temperature and evapotranspiration rates

++++++++++++++++++++++++++++++++++++++++

Chilling hours/portions (hours at 32-45 degrees-F, necessary for deciduous fruit tree production, Nov.-Feb.)

What is a "Chill Hour", what is a "Chill Portion"?

Chill Portion Requirements for selected fruit and nut varieties

Nov. 1, 2018-Feb. 28, 2019 (FINAL):

Chill Hours: 752-810 valley; 1218-1253 foothills. Chill Portions: 70-76 valley; 81-84 foothills.

Nov. 1, 2017 - Feb. 28, 2018:

Chill Hours: 762-905 valley; 618-1115 foothills. Chill Portions: 67-75 valley; 72-84 foothills.

Nov. 1, 2016 - Feb. 28, 2017:

Chill Hours: 796-933 valley; 900-1350 foothills. Chill Portions: 65-75 valley; 74-93 foothills.

Nov. 1, 2015-Feb. 29, 2016:

Valley: Chill Hours: 714-896 . Chill Portions: 68-74. Foothills: Chill Hours: 744-1360. Chill Portions: 73-85

Nov. 1, 2014-Feb. 28, 2015:

Valley: 444-805 chill hours; 61-69 chill portions. Foothills: 380-1095 chill hours; 65-85 chill portions

Nov. 1, 2013 - Feb. 28, 2014:

Valley (Sac., SJ, Yolo, Sutter, Solano Cos.): 868-1230 hours Foothills (Amador, El Dorado, Placer Cos.): 567-1129 hours

2012-2013 Chill Season Totals:

VALLEY: 1028-1325 hours; FOOTHILLS: 877-1863 hours

++++++++++++++++++++++++++++++++++++++++++++++++++++

Wondering when is the right time to plant?

The online Farmer Fred Interactive Vegetable Planting Calendar for Northern California is for you! Click on each vegetable for specific planting information.

Also, download the printable planting calendar.

++++++++++++++++++++++++++++++++++++++++++++++++++++

Looking for lists and pictures of plants that don't require much water? Go to:

This is a project undertaken in conjunction with the municipalities and water districts in many California locales. The website has a wealth of local residential photography and plant information to help homeowners improve their garden in a water efficient way.

Sacramento, El Dorado and Placer residents: click on the link - Be Water Smart .

======================================== Find a Green Gardener-certified landscaper near you: http://www.ecolandscape.org/programGG/GreenGardenerRefList.html ++++++++++++++++++++++++++++++++++++++++++++++++

UPCOMING EVENTS

Monday, July 15th, 7pm

The Sierra Rock Garden Society and the Master Gardeners of Tuolumne County have teamed up to co-host a special presentation by Eleftherios Dariotis on Monday, July 15th, beginning at 7pm at the Senior Center, 540 Greenley Road, Sonora. His presentation will be on "Greek Geophytes."

Geophytes are those vascular plants that survive unfavorable periods for growth by dying back to underground storage organs such as rhizomes, tubers, corms or bulbs. Website for more info: http://ucanr.edu/sites/Tuolumne_County_Master_Gardeners/ =================== WHEN: Thursday, July 18, 2019, 8:00 a.m. to 12:00 p.m. WHAT: Free Ask the Master Gardeners Information Table at Florin Certified Farmers' Market WHERE: 5901 Florin Road, Sacramento 95823 For More Information: UC Cooperative Extension, (916) 875-6913 or go to sacmg.ucanr.edu or facebook.com/sacmg Is something "bugging" you? Snap a pic with your phone or bring a bug in a jar and let the Master Gardeners tell you what it is and how to manage it without using toxic chemicals. Bring samples of your problem plants, mystery pests and questions to the "Ask the Master Gardeners" information table at the Florin Certified Farmers' Market in Sacramento. Get one-on-one advice based on the most recent research-based sustainable practices from Master Gardeners who have decades of gardening experience. For all your gardening questions, including growing fruits vegetables and herbs, ornamentals and trees, composting and water efficient landscaping, UCCE Master Gardeners have the answers. ====================== Saturday, July 20, 2019, 9:30 am -11:30 am The UC Master Gardeners of Napa County invite the community to join them for a public gardening workshop, "Succulents." This workshop will be held on at the UCCE Meeting Room, 1710 Soscol Avenue, Napa. Find out why succulents - with those often otherworldly looking forms - have become the trendiest members of the plant kingdom. UC Master Gardeners will demonstrate the right soils to use, watering, care, propagation techniques and secrets of succulent design. Revel in these crowd-pleasing plants with their mesmerizing shapes, vivid colors, and crafty versatility that are happy indoors and out. Take home samples of these super low maintenance plants that are perfect for our busy lives. There is a charge of $5 per person for this workshop. Registration is preferred, seating is limited. Fees are non-refundable and non-transferable unless the workshop is canceled. Register online at http://ucanr.edu/2019succulents. For additional information, please call (707) 253-4221. Upvalley and American Canyon residents can call toll-free at (877) 279-3065. ==================== When: Saturday July 20, 2019 10:00 am to 2:00 pm Where: Robert Cabral Ag Center, 2101 E. Earhart Ave, Stockton, 95206 July Master Food Preserver Classes: Preserving Peaches Peaches are a delicious fruit that are "in season," at their best quality and, often, best price in late summer. Join us for July's class on preserving peaches. We will make Zesty Peach Salsa and Peach BBQ Sauce that you will get to take home and enjoy all year long. Cost $25 Register here: http://ucanr.edu/mfpjuly Registration begins at 9:30 am, class begins promptly at 10 am. Please wear comfortable shoes and bring an apron. If you have long hair, please bring something to pull it back.. ======================== WHEN: SUNDAY, JULY 21 WHAT: "GARDENING FORUM" WHERE: Mary L. Stephens Library, in Children's Area Conference room, at 315 E. 14th Street, Davis TIME: 2:00 to 4:00 p.m. DETAILS: This is a free monthly event. Come learn about: more summer garden projects, maintenance to keep your landscape thriving, irrigation, mulching and what to plant now. Bring questions to discuss. ================================ Saturday, July 27 10AM - 1PM. Calaveras County Master Gardener Open Garden The UCCE Calaveras County Master Gardeners' Demonstration Garden will be open on Saturday, July 27 from 10AM - 1PM. NO PLANT SALE THIS MONTH. The Demonstration Garden is located at the County Government Center, 891 Mountain Ranch Road, San Andreas. You can get answers to your home gardening questions through the 24 hour help line at: 209- 754-2880. Leave a message briefly describing the problem and a UCCE Master Gardener will return your call. ====================== WHEN: SATURDAY, JULY 27th WHAT: "GARDENING BY THE MONTH" WHERE: Woodland Edible Learning Center located at Court & 1st Street TIME: 11:00 a.m. to Noon DETAILS: UCCE Yolo County Master Gardeners will discuss what to plant, grow and harvest on a monthly basis. Come learn about vegetables, herbs, tree fruits, berries and edible flowers that grow well in Yolo County. -------------------------------------------------------- WHEN: SUNDAY, JULY 28th WHAT: "YEAR-ROUND KITCHEN GARDENING PROGRAM" WHERE: Mary L. Stephens Library in the Children's Area Conference Room, at 315 E. 14th Street, Davis TIME: 2:00 to 4:00 p.m. DETAILS: UCCE Yolo County Master Gardeners will discuss summer planting and care of edible flowers, fruit trees, herbs and vegetables. ================================== WHEN: Saturday, August 3, 8:00 a.m. to 2:00 p.m. WHAT: UCCE Master Gardeners of Sacramento County present Harvest Day 2019: Talks, Demonstrations and Garden Highlights WHERE: Fair Oaks Horticulture Center, 11549 Fair Oaks Blvd., Fair Oaks, CA 95628 Cost: Free TALKS & DEMONSTRATIONS Vineyard: Pests and Problems in the Vineyard 9:20 a.m.- 9:40 a.m. Composting: Making a Worm Bin… Worm Composting Basics 10:00 a.m.-10:20 a.m. Water Efficient Landscape Garden: Creating a Wildlife Habitat 10:15 a.m.-10:35 a.m. Vineyard: Six Steps to Success in the Vineyard Composting: Backyard Composting Basics 11:00 a.m. - 11:20 a.m. Composting: Worm Wranglin'… Worm Composting Basics 11:15 a.m. - 11:35 a.m. Water Efficient Landscape Garden: Butterfly Basics: Attracting Butterflies to the Garden Vineyard: Vineyard Q & A Session 11:45 a.m. - 12:05 p.m. Composting: Critters in the Compost Pile… Composting Basics GARDEN HIGHLIGHTS Berries: Presenting an expanded selection of berries including Golden Currant and many thornless varieties. Orchard: Self-guided tour of the orchard with informational sheets attached to various fruit trees.Master Gardeners will be on hand to answer specific questions on issues such as codling moths and fire blight. Vegetables: Recognized as an All-American Selections Display Garden; this year showcasing All-American Selections varieties of top performers including tomatoes, peppers, squash, corn, melons, basils and much, much more. Herbs: Featuring edibles in collaboration with UCCE Master Food Preservers. Cost: Free For More Info: UC Cooperative Extension, (916) 875-6913, sacmg.ucanr.edu, facebook.com/sacmg http://sacmg.ucanr.edu/Harvest_Day/ ============================= Sat. Aug. 10 930-1130am Cool Season Veggies The UC Master Gardeners of Napa County invite the community to join them for a public gardening workshop, "Cool Season Veggies." This workshop will be held on Saturday, August 10, 2019, 9:30 am - 11:30 am at the UCCE Meeting Room, 1710 Soscol Avenue, Napa. Create your own garden-to-table movement by growing vegetables that thrive in colder weather! From familiar lettuces to exotic Asian greens, from carrots to sugar snap peas, discover a multitude of choices for fall, winter, and early spring dining. This hands-on workshop provides the essential growing tips that will guide home gardeners every step of the way… from planning and planting to harvest for your table. There is a charge of $5 per person for this workshop. Registration is preferred, seating is limited. Fees are non-refundable and non-transferable unless the workshop is canceled. Register online at http://ucanr.edu/2019coolseasonveggies. For additional information, please call (707) 253-4221. Upvalley and American Canyon residents can call toll-free at (877) 279-3065. ==================== WHEN: Thursday, August 15, 2019, 8:00 a.m. to 12:00 p.m. WHAT: Free Ask the Master Gardeners Information Table at Florin Certified Farmers' Market WHERE: 5901 Florin Road, Sacramento 95823 For More Information: UC Cooperative Extension, (916) 875-6913 or go to sacmg.ucanr.edu or facebook.com/sacmg Is something "bugging" you? Snap a pic with your phone or bring a bug in a jar and let the Master Gardeners tell you what it is and how to manage it without using toxic chemicals. Bring samples of your problem plants, mystery pests and questions to the "Ask the Master Gardeners" information table at the Florin Certified Farmers' Market in Sacramento. Get one-on-one advice based on the most recent research-based sustainable practices from Master Gardeners who have decades of gardening experience. For all your gardening questions, including growing fruits vegetables and herbs, ornamentals and trees, composting and water efficient landscaping, UCCE Master Gardeners have the answers. ===========================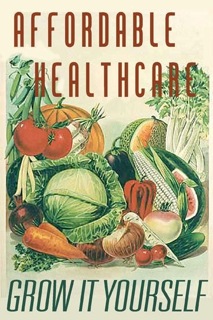 ==============================